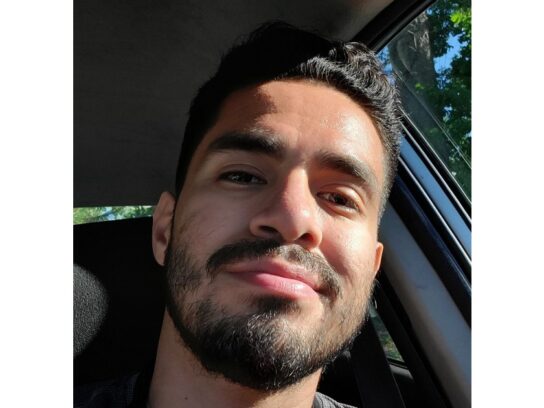 Kenneth Lacayo, a Wheaton High School graduate and life member of the Wheaton Volunteer Rescue Squad, died Monday while battling a vacant apartment fire in Baltimore City.
Lacayo joined the Wheaton Squad in May of 2011, became a firefighter in 2012, a paramedic in 2014 and a founding member of the Honor Guard in 2017. He was the squad's Paramedic of the Year in 2016 and also was recognized as a top 10 responder in 2015 and 2016.
He received a citation in 2018 for "his life saving actions in responding to a pedestrian struck by a car," according to a post put out by the Wheaton rescue squad.
"His exceptional skills as a firefighter and paramedic were matched by his bright smile and his unfailing good nature. He was dearly loved by his fellow WVRS volunteers and will be greatly missed," it was noted in the post.
According to Baltimore City Mayor Brandon Scott, the firefighters responded to a two-alarm fire in a vacant rowhouse at 6 a.m. Jan. 24 when a partial collapse of the building occurred, trapping four Baltimore City firefighters, three of whom died and one remains in critical but stable condition.
"Baltimore has lost three of the bravest among us: Lt. Paul Butrim, Firefighter/Paramedic Kelsey Sadler, and EMT/Firefighter Kenny Lacayo. All made the ultimate sacrifice. For that, Baltimore owes them the deepest gratitude and respect," Scott said in a news release.
"There are no words to describe the pain and the severity of the losses we have suffered today. My heart is with the Firefighters, their families, and the entire Baltimore City Fire Department who put the lives and safety of others before their own wellbeing each and every day," Scott said.
County Executive Marc Elrich issued a statement, noting, "This deadly tragedy is a reminder of the danger our firefighters face every day on the job and the sacrifice they are willing to make for our safety. Our heavy hearts are with the City of Baltimore, the Wheaton community, and all of our firefighters and first responders throughout our State and region."
Maryland Gov. Larry Hogan ordered that the United States and Maryland flags be flown at half staff in honor of the firefighters.
A GoFundMe site to help his family already raised more than $19,000 from more than 250 people Tuesday morning. It is stated in the site that all funds will be distributed directly to his family to assist with final services and arrangements.
It is with deep sadness that we share news of the death of WVRS Life Member Kenneth "Kenny" Lacayo on the morning of January 24, 2022. https://t.co/aIjZjCfXfl pic.twitter.com/nhcwVPrCWQ

— WVRS (@WheatonRescue2) January 25, 2022
Our thoughts and prayers are with the families, friends and co-workers of those firefighters who lost their lives today. FF McMaster, who remains in critical but stable condition, #BCoPD continues to pray for your recovery. https://t.co/eARjGbrT13

— Baltimore County Police Department (@BaltCoPolice) January 25, 2022
Our hearts go out to the Baltimore City Fire Department, their families and the community. We mourn the loss of Lieutenant Paul Butrim, Firefighter-Paramedic Kelsey Sadler, and Firefighter-Paramedic Kenneth Lacayo.https://t.co/C0SJ3cs0b2 pic.twitter.com/Q8H5v18YoP

— National Registry (@NREMT) January 25, 2022
A Go Fund Me has been set up to help the family of @BaltimoreFire FF/EMT and @WheatonRescue2 life member Kenneth Lacayo, who died in the line of duty this morning. Please share and contribute if you can.https://t.co/TOdYj1nSxc

— WVRS (@WheatonRescue2) January 25, 2022