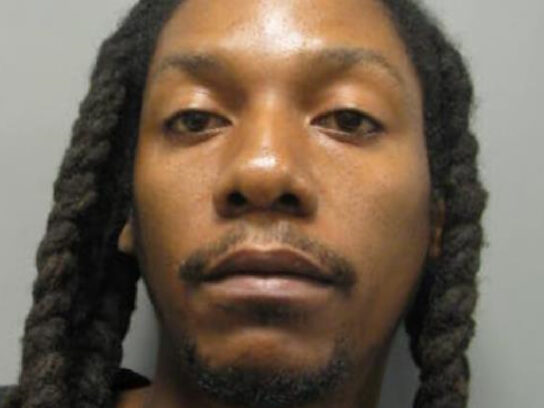 On Jan. 9, officers from the 3rd District of Montgomery County Department of Police arrested Lorenzo Pugh in connection with the theft of mail property while Pugh worked as a United States Postal Service mail carrier in Silver Spring. 
During an investigation regarding items stolen through the mail, Pugh was identified as a suspect and admitted to stealing mailed property while on his delivery route, according to a press release from the MCPD.
Pugh, a 32-year-old man from Greenbelt, was charged with six theft-related charges, including theft scheme of $1,500 to under $25,000. He was released after posting a $5,000 bond.
On Jan. 2, officers responded to Bonanza Coins shop in downtown Silver Spring, where an individual was attempting to sell two coins, together worth $2,900, according to police.
The owner of the shop reported the incident to the police telling them that the original owner of the coins had previously sent an email to local coin shops to look for these particular coins. The coins were sold and mailed to a new owner, but never arrived, the press release said. 
Pugh worked as a USPS mail carrier with a delivery route in Silver Spring from March 2019 to January 2020, during which the coins were stolen. 
An investigation by officers identified Pugh as a suspect. Then, officers, working with USPS Office of Inspector General Special Agents, interviewed Pugh regarding the stolen coins, and he admitted to stealing mailed items, the press release said. 
After the interview, officers searched Pugh's home and found several previously mailed items, according to police. 
During the investigation, police determined the individual who attempted to sell the coins was not involved in the theft of the coins. 
Pugh's trial is set for Feb. 25, according to information from the District Court for Montgomery County.