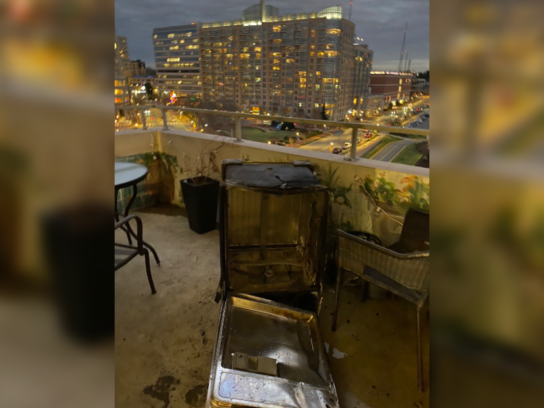 A kitchen fire caused by a malfunctioning dishwasher in a Chevy Chase 12th floor apartment left a family displaced Thursday evening. 
At about 5:30 p.m., Montgomery County Fire and  Rescue Service (MCFRS) responded to Willoughby Apartments South, a 24-story residential apartment building for a report of a fire. 
Update – Willoughby Apt, Dishwasher/appliance fire with extension, fire out, no injuries, one apartment residents will be displaced, still looking for two cats, Willard Avenue still blocked https://t.co/cuIz9mmz3f pic.twitter.com/yOvEJt4xdY

— Pete Piringer (@mcfrsPIO) March 10, 2022
According to MCFRS Chief Spokesperson Pete Piringer, some apartments were evacuated and others sheltered in place. 
Piringer said that while there were no injuries reported, the family of the unit where the fire took place was displaced. Two cats still remain unaccounted for and officials believe they are presumed escapees. 
The total damage caused by the kitchen fire is estimated to be around $30,000.