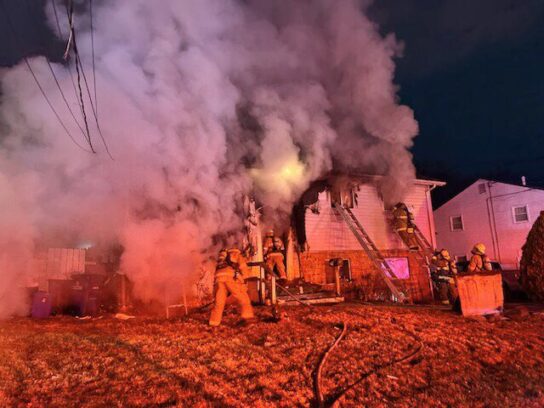 A man is dead and a woman remains in critical condition following an overnight house fire on Oriental Street in Aspen Hill Park.
The fire was reported around 11:15 p.m. Firefighters saw "heavy fire upon arrival," according to Pete Piringer, Chief Spokesperson for Montgomery County Fire and Rescue.
Firefighters found two unconscious occupants, a man and a woman, in the house's upstairs bedroom, both in grave condition. The two were treated and transported to the hospital with life-threatening injuries. The man was pronounced dead at the hospital.
The fire began in the basement and was caused by an electrical panel. The family, consisting of 5 adults and 2 children, has been displaced.