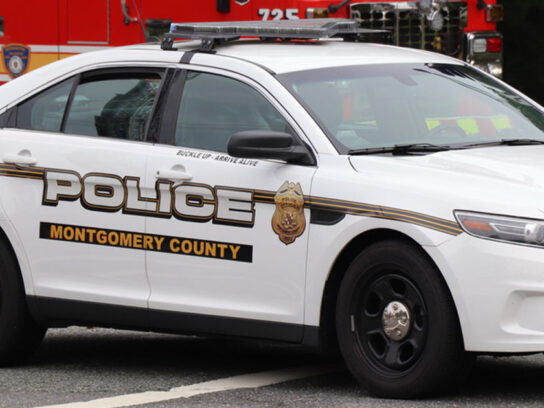 UPDATED Aug. 15 at 4:20 p.m.
Montgomery County Police has identified the driver who died following a fatal collision Sunday in Rockville. Noel Henry Powell, 62, of Germantown, was pronounced dead at an area hospital.
According to police, a white Audi A4 was traveling east on Josiah Henson Parkway when it was struck by a silver Ford Fusion coming from the northbound Route 355 ramp. Powell was the driver of the Ford, according to police.
The vehicles collided in the intersection.
——————————————————————————–
A two-car collision in Rockville Sunday left one driver dead and another transported to the hospital with minor injuries.
The collision occurred Aug. 14 at 4:14 p.m. in the area of Josiah Henson Parkway and Randolph Road, according to Montgomery County Police.
A 62-year-old male who was driving a Ford was pronounced dead at an area hospital. Police will release his name once a relative has been notified.
The driver of the Audi suffered minor injuries, according to police.
Detectives Investigate Josiah Henson Parkway Fatal Collision; Victim's Name Releasedhttps://t.co/8Hp5HuoOz3#mcpnews #mcpd #investigation pic.twitter.com/OlM2ImyOou

— Montgomery County Department of Police (@mcpnews) August 15, 2022
TRAFFIC ADVISORY : Josiah Henson Pkwy. is closed between Chapman Ave. and Rockville Pike as the result of a traffic collision. Drivers are advised to seek an alternate route. Expect delays. #mcpd #mcpnews #traffic pic.twitter.com/V2T3Ri9shZ

— Montgomery County Department of Police (@mcpnews) August 14, 2022