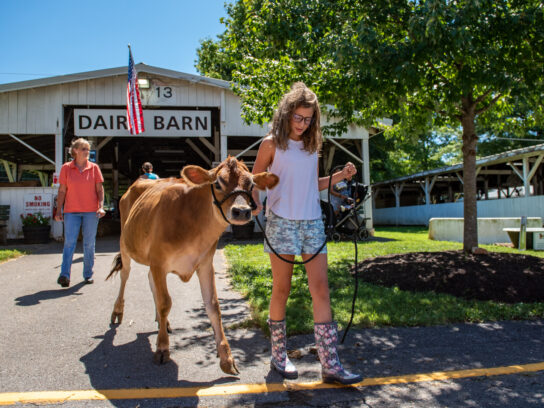 The Montgomery County Agricultural Fair offers ordinary people a view into the lives of livestock and agricultural workers throughout the county.
Beyond the carnival rides, funnel cakes and stilt walkers is another side of the fair filled with sheep, goats, cows and a few other varieties of animals along with the farmers who take care of them.
The agricultural sector of the fair offers people an opportunity to interact with farm animals as well as watch the experts at work as they wash, shear, milk and feed their livestock. Farmers also proudly display their best animals, entering them in judging competitions that take place throughout the day.
And for those who aren't satisfied with the average sheep or goat, looking hard enough can reveal more exotic species, like alpacas, llamas, and tortoises or even statue-like owls and hawks.