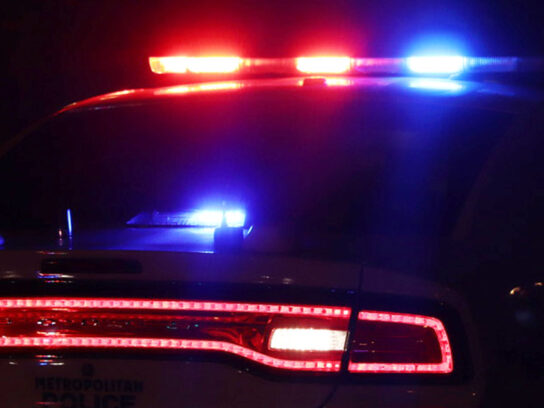 A man was arrested and charged with possessing a controlled dangerous substance and firearm-related charges following a traffic stop in Germantown, according to a release from the Montgomery County Police Department (MCPD). 
Michael Smith Jr., 21, of Charles County, was arrested on March 15. At about 7: 20 p.m., police officers were patrolling the Germantown Park area when they saw a 2010 BMW 328 committing a traffic violation, and the car also had an equipment safety violation. Officers conducted a traffic stop and smelled marijuana coming from inside the car as they approached. 
Smith Jr., the front seat passenger, tried to flee on foot and was quickly apprehended. He is also charged with resisting arrest, according to online court records. Officers found "multiple bags of marijuana, a loaded .40 caliber Smith and Wesson handgun and a weapon mounted light in his possession," according to the release. Officers searched the car and found more marijuana and substance paraphernalia. The suspect was arrested and charged.
Suspect Arrested and Charged with Handgun Violations following Traffic Stophttps://t.co/jBOzZTcBZy#mcpnews #germantown pic.twitter.com/FbMxyTOJZc

— Montgomery County Department of Police (@mcpnews) March 28, 2022