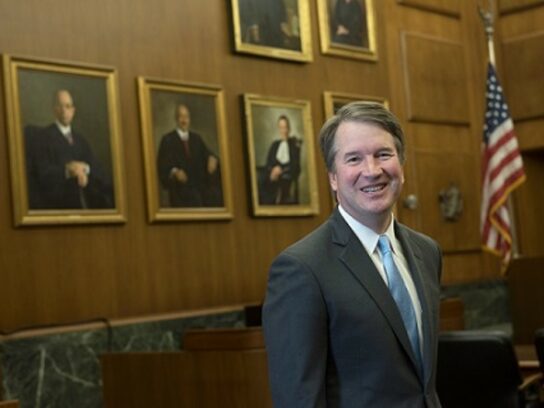 Nicholas John Roske of California was indicted Wednesday by a federal grand jury on charges of attempting to assassinate U.S. Supreme Court Associate Justice Brett Kavanaugh.
According to the one-count indictment that was released by the U.S. Attorneys Office District of Maryland, Roske, 26, intended to kill Kavanaugh when he traveled from California to the justice's home in Chevy Chase in the early morning of June 8.
The indictment includes a forfeiture allegation for a firearm, two magazines loaded with 10 rounds each of 9 mm ammunition, 17 rounds of ammunition contained in a plastic bag, a black speed loader and other items.
If convicted, Roske faces a maximum sentence of life in a federal prison.