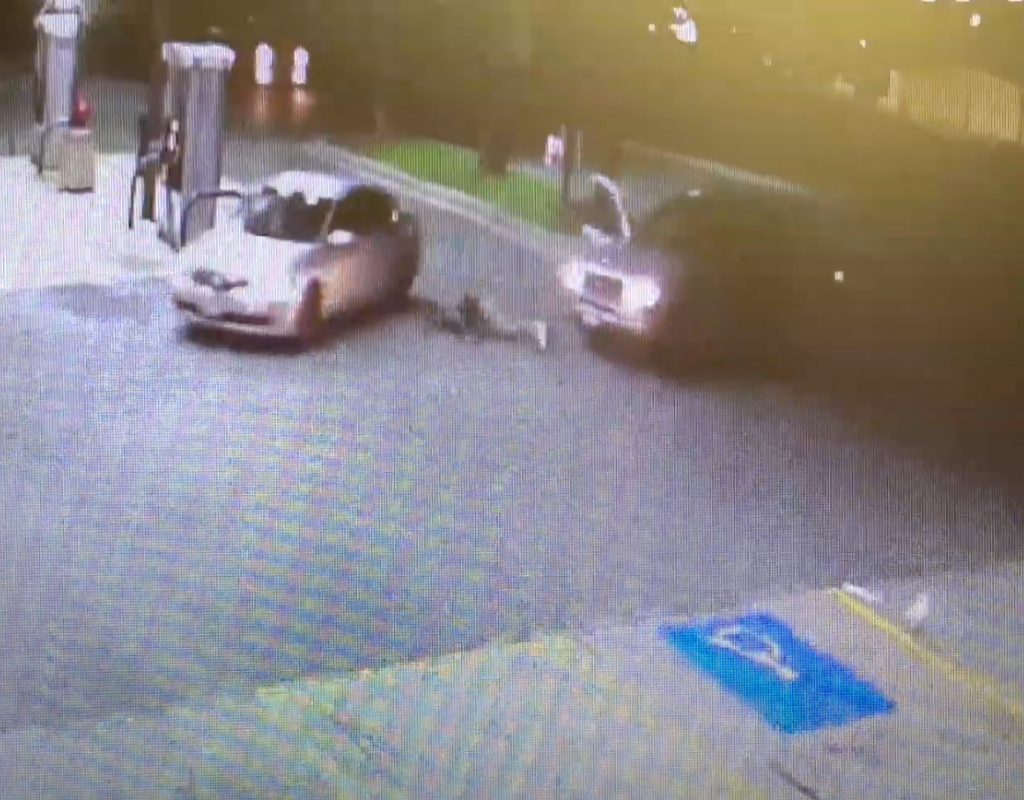 Update: Man Will Serve Eight Years in Prison for 2019 Germantown Carjacking
Update (March 19): New details have emerged about the carjacking that happened at a 7-Eleven on Frederick Road in Germantown in September 2019. Twenty-year-old Kenneth Darnell Davis of Boyds was sentenced to eight years behind bars for the crime on March 12.
Montgomery County State's Attorney's Office officials say Davis will be on supervised probation for five years.
According to court documents, Davis and his girlfriend at the time, Kimberly Morales of Montgomery Village, got into the vehicle after the adult male victim left it running while he made a purchase inside of the 7-Eleven. When the victim saw the duo inside the car, he ran to the passenger side and opened the door. As the victim opened the door, a surveillance video shows Davis putting the vehicle in reverse at high speed. The victim was struck and thrown from the vehicle before Davis and Morales fled the scene.
"Defendant Davis had a complete disregard for the victim in this matter. Not only taking the victim's car but also injuring him and risking his life by running him over as he drove the vehicle in reverse," said Montgomery County State's Attorney's Office Public Affairs Director Ramon V. Korionoff.
Charging documents state that first responders found the victim on the ground bleeding from his face, mouth and head. He was transported to a local hospital with critical injuries and survived.
Officers found the stolen car the following day in Hope Mills, North Carolina, where Davis and Morales were arrested.
Authorities say Davis faces 16 years behind bars in Brunswick County, Virginia, for violating the terms of his parole.
Davis's criminal history check revealed convictions in Virginia for auto theft, grand larceny and assault on a law enforcement officer. Charging documents show that Davis also has previous arrests for robbery, vandalism and drug offenses.
Original Post (March 18): A 20-year-old man will spend eight years in prison for a violent 2019 carjacking at a 7-Eleven in Germantown.
Kenneth Darnell Davis of Boyds was 18 when he and his girlfriend, Kimberly Morales of Montgomery Village, climbed into an idling vehicle in the parking lot on Sept. 6, 2019, according to police. Morales was 16 years old at the time.
The victim left his car unlocked and running while he went into the store on Frederick Road to make a purchase around 1:15 a.m., police said. When in line for the registers, he noticed Davis and Morales enter his car. He ran outside, opened the passenger door and attempted to remove the intruders.
Surveillance footage released by the Montgomery County Police Department showed the victim get struck by the open passenger-side door and thrown to the pavement as Davis backed the vehicle out of the parking space at a high speed and drove away.
The stolen car was found the next morning by officers from the police department in Hope Mills, North Carolina, where Davis and Morales were arrested.
Davis pleaded guilty to carjacking in Montgomery County Circuit Court on March 12, according to court records. His eight-year sentencing comes as Montgomery County has seen a recent uptick in carjackings. Nine took place in January alone.
Related Story:
Montgomery County Police 'Concerned' About Recent Rise in Carjackings