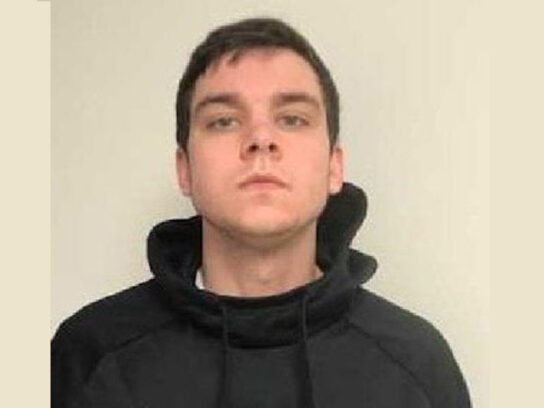 A Rockville man who killed his mother three years ago in front of a church will find out his fate next month after he pleaded guilty to first-degree murder in circuit court Tuesday.
24-year-old Kevin Justin McGuigan of Rockville will be sentenced on Jan. 3 and could face life in prison.
On the evening of Dec. 28, 2018, police officers were called to Saint Raphael Church in Rockville for reports of an assault. When they arrived, they found 49-year-old Jaclyn McGuigan of Rockville bleeding and unresponsive by a flagpole outside the church. Medical examiners later pronounced her dead at the scene.
Police say witnesses that night heard a scream outside around 6 p.m. and saw the younger McGuigan, then 21-years-old, standing over his mother's body. One of the witnesses tried to pursue McGuigan but he fled in his mother's Honda sedan.
Shortly after, police found that sedan abandoned four miles away at Fallsgrove Park with the younger McGuigan's bloody cellphone. They later found and arrested him on the morning of Dec. 29, 2018, at a gas station in Rockville.
McGuigan was found to be competent and then incompetent to stand trial several times after his arrest and was being treated for symptoms of schizophrenia at Clifton T. Perkins Hospital Center in Jessup before a judge ultimately found him competent enough to stand trial this past fall.
Police say that the mother and son were last seen leaving their home around 5:30 p.m. the night of the murder and that "an unknown cutting weapon" was used in the killing. No motive for the killing is known as of yet.