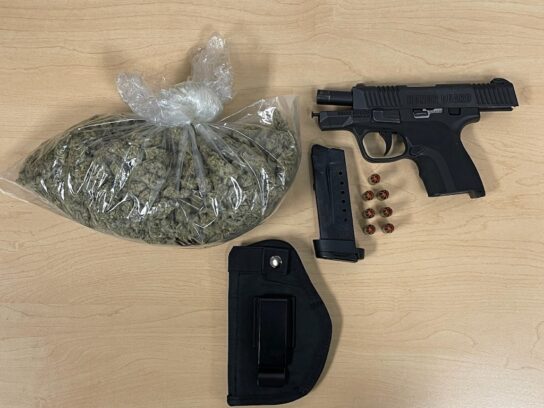 A Reston, Va. man was arrested and charged with illegally possessing a 9 mm handgun that was loaded with seven hollow-point, radically-invasive projectile rounds.
Tensai Berha Newold Gebremariam, 26, also was charged with possessing marijuana and an undisclosed amount of cash.
On Dec. 18 at 8:53 p.m., Montgomery County Police saw a black Cadillac with a Virginia temporary registration traveling north on Georgia Avenue and Sligo Avenue. Officers stopped the vehicle when the driver went through a red light, they said.
According to police, the marijuana, a marijuana grinder and an empty handgun holster could be seen in plain view. When the officers had Gebremariam exit his car, he told them there was a loaded handgun in the car. Police found it in a backpack behind the passenger seat.
Another backpack containing about a half-pound of marijuana, a digital scale and cash also were found in the vehicle.
Gebremariam is being held without bound on multiple charges, including illegal possession of a firearm and possession of a controlled dangerous substance with intent to distribute.
His preliminary hearing is scheduled for Jan. 14 in Montgomery County District Court in Rockville.
Officers Arrest Adult Male for Illegal Possession of Firearm and Additional Controlled Dangerous Substance Charges in Silver Springhttps://t.co/2fyP5fyTg9#mcpnews #silverspring pic.twitter.com/5RcpU5xQL3

— Montgomery County Department of Police (@mcpnews) December 28, 2021