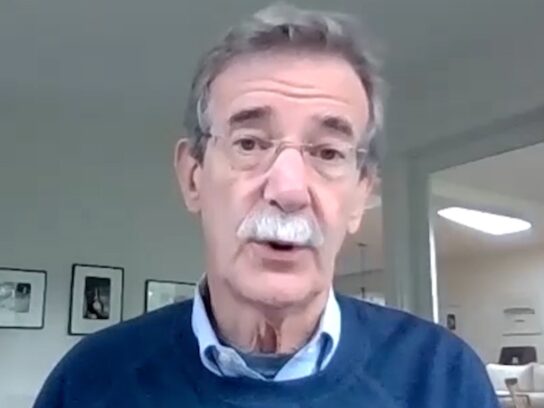 Maryland Attorney General Brian Frosh is responding to President Donald Trump, who has been raising concerns about voter intimidation in the upcoming 2020 General Election.
"Voter intimidation, voter harassment is a crime. It's a crime under state law, it's a crime under federal law," Frosh told MyMCMedia. "If people are intending in Maryland to come to the polls and try to intimidate or harass voters, they will meet with prosecution."
Despite Trump urging at the September presidential debate that his supporters go to the polls and watch for potential election fraud, Frosh says only people authorized by candidates can serve as certified poll watchers.
In other words, Maryland does have poll watchers, also known as election challengers. Authorized poll watchers are those who are certified by the State Board of Elections. Election watchers can go inside a designated polling place, but they cannot assist people with voting; they cannot try to influence a person's vote; they cannot ask a person how they are voting, and they cannot exercise political activism.
Frosh said, "[Poll watchers] may challenge the identity of the voter, but they have to sign a form under penalty of perjury."
Trump has also been pushing unfounded claims about voter fraud as a record number of people have, and plan to, vote by mail this election because of the coronavirus. According to a Goucher College poll, 48% of Marylanders plan on voting by mail or dropbox.
Frosh explained that voter fraud is a minuscule problem that is "almost nonexistent," but is often pushed by politicians.
"Sometimes it's not fraud, sometimes it's a genuine mistake, somebody gets an absentee ballot, fills it out, sends it in, gets confused, think they still have to vote on election day and that's wrong. It's illegal, but it's not fraud."
Voter harassment and intimidation is illegal and will not be tolerated in Maryland. Read my latest guidance and report instances of voter intimidation or harassment to my office. Full Release: https://t.co/GPm67AUfg6 pic.twitter.com/QyhTf8MnhN

— Brian Frosh (@BrianFrosh) October 14, 2020
Frosh said an example of voter fraud is what happened in California recently. The California Republican Party admitted to creating 50 unauthorized ballot drop boxes.
The New York Times reports that on Monday "California's secretary of state, Alex Padilla, and Attorney General Xavier Becerra sent a cease-and-desist order to the state- and county-level Republican parties, ordering them to remove the boxes." According to The Times, Becerra called it "illegal" to tamper with votes.
Frosh said he hopes to have a "nonviolent, civil election" and doesn't foresee any problems in Maryland since it is not considered a swing state.
"We're going to do everything we can in Maryland to make sure that every vote counts and that people are treated fairly and that the election is held in a normal way and in accordance with the law."
Frosh Issues Guidance on Voter Intimidation; Explains Who is Authorized to Serve as a Poll Watcher
On Wednesday, Frosh issued the following guidance on voter intimidation for the upcoming election:
Marylanders can report voter intimidation by calling 443-961-2830 (toll free at 833-282-0960).
Full Interview on Election Integrity Issues with Attorney General Frosh
Here's a look at MyMCMedia's full interview on election integrity issues with Frosh.