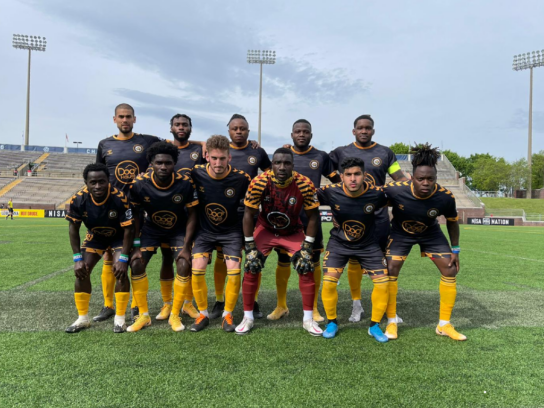 The Montgomery County-based Maryland Bobcats Football Club (FC) announced in a press release that they have joined the Anti-Racist Soccer Club coalition, officially making them the first professional club to be part of the alliance.
The Anti-Racist Soccer Club states that the coalition was created to fight racism in American soccer and is working to "address the ongoing systemic racism that exists within our game."
The Bobcats, founded in 2009, are a fully minority-owned club led by a Black head coach and technical director with a roster of mainly minority players.
According to the press release, the Bobcats have a "one family" mentality and their staff and players together created a 10 point plan mapping out their commitment to fighting racism in their community. The plan includes their objectives of investing time and resources into furthering diversity, equity and inclusion, as well as increasing minority representation within their staff and players.
🗞️ | We are happy to announce that we are the first professional club to join the @arsccoalition.

A minority owned club led by a Black President & Black Head Coach, we created a 10 point plan that fit the needs of our community.

Full Release: https://t.co/Pg757senZi#ForAll pic.twitter.com/97Y8PT1mXW

— Maryland Bobcats FC (@MDBobcatsFC) April 15, 2021