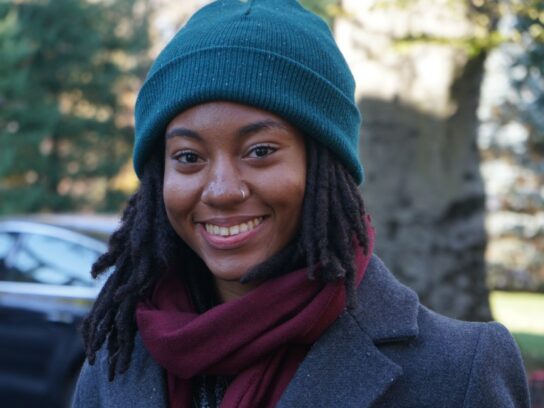 Filmmaker Natalie Harris, born and raised in Silver Spring, is a Cannes Film Festival Emerging Filmmaker Showcase finalist and recipient of the Directors Guild of America's Student Film Award for her short film: Pure.
Harris graduated from New York University's Tisch School of the Arts in May 2020; she submitted "Pure" as her thesis project. The film received grants from the university as well as from the RE:Focus Film Fund. Harris is working to produce Pure into a feature-length script, which was her original idea for the film, and is also producing other films.
Pure explores the story of a young Black girl who grapples with her identity and purity in the setting of a cotillion ball— a formal event typically meant for young elites to show off etiquette and manners learned during prior lessons. The film navigates themes of religion and heteronormativity, as well as coming-of-age. Harris, who currently lives in Laurel, told MyMCM she's passionate about telling stories connected to social justice and identity, particularly coming-of-age stories.
Harris was a high schooler when the Black Lives Matter movement ignited. She would often go into Washington, D.C. to record what she saw at protests and realized how powerful film can be in conveying social justice messages. She wants to direct another film before the year ends, and hopes that goal can align with COVID-19 pandemic conditions improving.