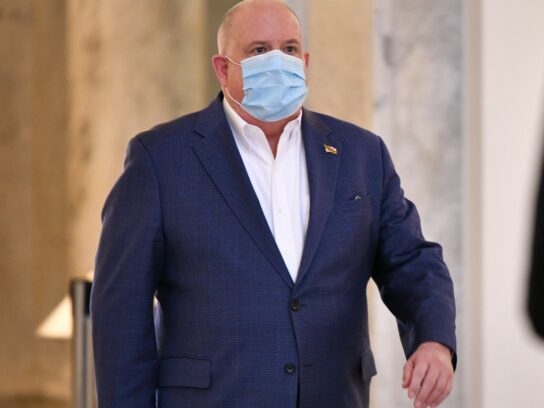 Gov. Larry Hogan announced Tuesday that Maryland will move to phase three of its recovery plan starting at 5 p.m. Friday. This means indoor movie theaters can reopen at 50% capacity and retail and religious facilities can increase capacity from 50% to 75%. However, Montgomery County officials have the final say when the county will enter Phase 3 and they have not announced a date yet.
Hogan said the decision was made based on the guidance of public health experts. Maryland's statewide positivity rate is 3.39%. According to Hogan the virus' peak in Maryland was on April 17. Since the statewide peak, hospitalizations are down 77%. Since July 25, Hogan says Maryland has seen a 30% decline in ICU levels.
Reopening businesses is crucial to reviving Maryland's economy, Hogan said, adding, "We are just slowly entering stage three."
Kelly Schulz, Secretary of the Maryland Department of Commerce, noted that the state had issued $175 million in grants and loans to businesses since the global pandemic began. The state's unemployment rate is 7.6 percent and falling, she said, adding, "We are in fact keeping Maryland open for business."
Hogan also announced that Maryland is one of the first health authorities in the United States to adopt the new Exposure Notification Express system, which is a phone app designed by Google and Apple to notify smartphone users when they have come in contact with someone who has tested positive for COVID-19.
Maryland joins Virginia, Washington, D.C. and Nevada in using the system that, according to its makers, does not track a person's location or identity. Instead, it assigns a number code to everyone who downloads the app. That number code automatically switches to a nearby person who also has downloaded the app.
Contact tracing is important to stopping the spread of COVID-19, Hogan said. He noted that 41% of the cases in Maryland since mid-July were spread at family gatherings.
Related Post:
Elrich: Hogan's Announcement to Ease Restrictions Was A 'Surprise'