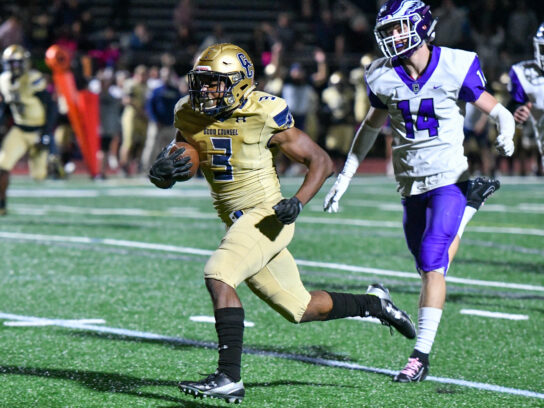 The Maryland Interscholastic Athletic Association and Interscholastic Athletic Association of Maryland announced the delay of fall sports. In a statement released on Friday, the two governing bodies of private school sports in Maryland said that fall practices will not begin until at least September 1.
"At this time, we anticipate that league play will commence on or after Sept. 21, 2020. Revised schedules will be issued to keep within the projected timeline for fall athletics.The IAAM and MIAA will continue to reevaluate the viability of interscholastic competition for the fall season," the two bodies said in their joint press release.
The decision comes as several public school districts across the state have announced plans for virtual learning for the upcoming school year. However, many schools have said that online learning does not necessarily mean the cancellation of sports.
IAAM and MIAA Release Joint Statement on Delay of Fall Preseason https://t.co/1Mv4yMppwJ

— IAAM Sports (@IAAMconnected) July 17, 2020
Blackout periods and out of season practice policies have also been waived for the time being, according to the statement. Some of the fall sports affected include soccer, football, volleyball, and field hockey.
Despite the announcement, both governing bodies plan to reassess the state of the coronavirus pandemic in Maryland in mid-August before making any final decisions – including total cancellation – on the fall season.