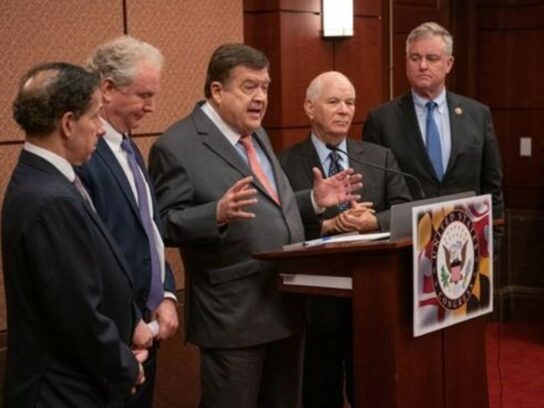 Maryland's congressional delegation wrote a letter to the Department of Health and Human Services requesting an extension of a national public health emergency. The current COVID-19 emergency declaration is set to expire on July 25.
Health and Human Services Spokesperson Michael Caputo previously tweeted that the department planned on renewing the emergency, but the department has yet to formalize the extension with less than a week before its expiration. The extension of the public health emergency has significant ramifications nationwide and in the state of Maryland. Some of the health benefits include a 20% Medicare add-on payment for coronavirus patients, insurance coverage of COVID-19 tests, and waivers of Telehealth restrictions.
My MD colleagues & I are urging @HHSGov to extend the COVID-19 public health emergency, which is set to expire in just a few days on July 25. We must ensure that MD continues to receive critical resources & support while the pandemic rages on. https://t.co/actuS262kL pic.twitter.com/IRycWTnX7i

— Rep. Jamie Raskin (@RepRaskin) July 19, 2020
According to the letter signed by all nine members of Maryland's delegation, residents have expressed concern about the potential expiration of the public health emergency. The impending deadline comes as the country continues to report over 60,000 new coronavirus cases each day.