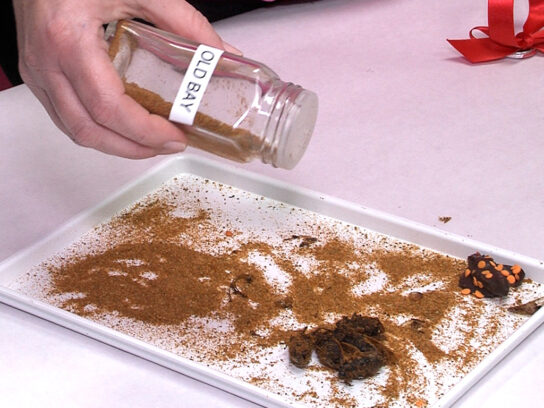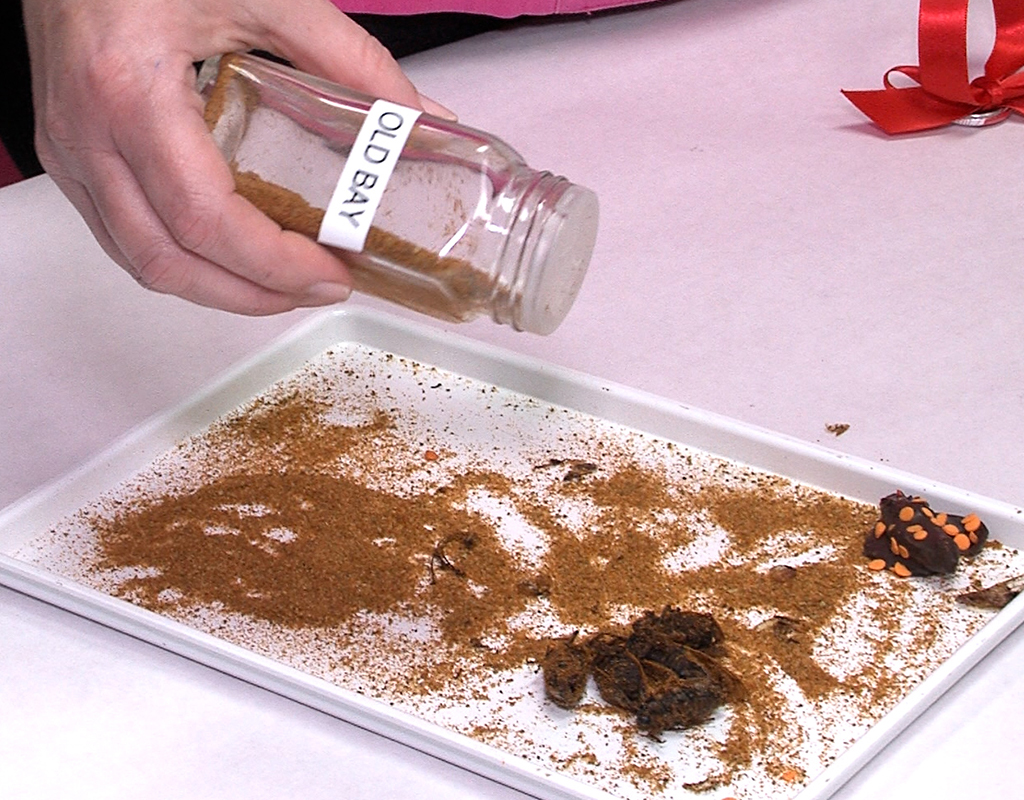 The same candy organization that is bringing you chocolate covered cicadas, is also seasoning its cicadas with a spice that's especially close to a Marylander's heart—Old Bay.
Sarah Dwyer, who owns the Gaithersburg-based Chouquette, has received hundreds of orders from around the world for her chocolate covered cicadas. The cicadas are frozen, boiled, air fried and seasoned with either cinnamon or Old Bay seasoning before being covered in chocolate.
Dwyer spoke to MyMCM about what makes chocolate cicadas seasoned with Old Bay especially important for Marylanders.
Here's a look at Dwyer's team making chocolate covered cicadas:
Chocolate covered cicadas seasoned with cinnamon or Old Bay are available for order on Chouquette's website. However there is a 10 day waitlist.
Related Post:
How Sweet It Is: Gaithersburg Candy Company Selling Chocolate Covered Cicadas