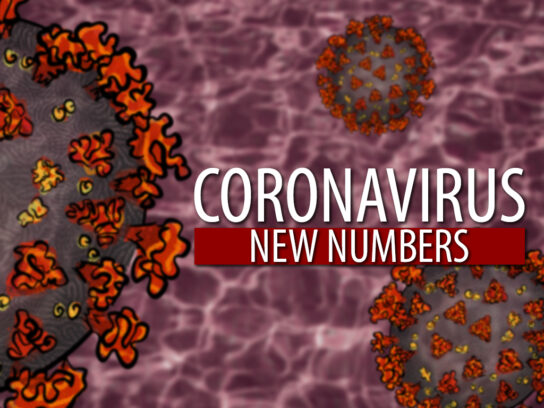 Montgomery County COVID-19 Statistics
Friday morning the Maryland Department of Health reported 19,325 cases of COVID-19 in Montgomery County, which is a 0.32% increase from the 19,264 cases reported Thursday.
Since the first case in March, 775 county residents have died from COVID-19. This is an increase of one death since Thursday, according to the health department. The number of probable deaths is 39.
More Montgomery County residents have died due to COVID-19 than any other jurisdiction in the state. Prince George's has thus far lost 750 residents, the second-highest number in the state.
The three-day rolling average for test positivity, according to the county state health department, is 2.9%. According to the state's health department, 19% of Montgomery County's population has been tested for COVID-19.
Here's a look at Montgomery County's coronavirus data dashboard for Friday, Aug. 21: pic.twitter.com/wk7aSr4Uah

— MyMCMedia (@mymcmedia) August 21, 2020
Maryland COVID-19 Statistics
As of Friday morning, there have been 102,899 confirmed cases throughout the state. That is an increase of 670 cases, or 0.66%, in the last 24 hours.  COVID-19 has claimed the lives of 3,563 Marylanders, 5 since Thursday.
Currently, 475 Marylanders are hospitalized with COVID-19, which is no different than the number of people hospitalized Thursday. Of those patients, 102 are in intensive care.
The state's seven-day rolling average for test positivity is 3.08%. This is the lowest rate for the pandemic yet (surpassing Tuesday's then lowest test positivity rate of 3.21%).
Today, @MDHealthDept reports 102,899 confirmed cases of #COVID19 in Maryland.

The statewide positivity rate is now 3.08%.

Maryland has 3,563 deaths, 1,101,368 negative tests and 6,047 patients have been released from isolation.https://t.co/9LEHaSDimJ pic.twitter.com/ez6ylM1GMZ

— Maryland Department of Health (@MDHealthDept) August 21, 2020
A total of 32,910 cases and 1,452 deaths involve the state's African American population.
Here are the statewide statistics as of Friday, Aug. 21. The first column is for the number of cases. The next column is the number of deaths, which is in parentheses. The second number in that column is the number of probable deaths. (Click the tweet to enlarge.)
Here are the statewide statistics as of Friday, Aug. 21. The first column is for the number of cases. The next column is the number of deaths, which is in parentheses. The second number in that column is the number of probable deaths. pic.twitter.com/m3Whjm4TXM

— MyMCMedia (@mymcmedia) August 21, 2020