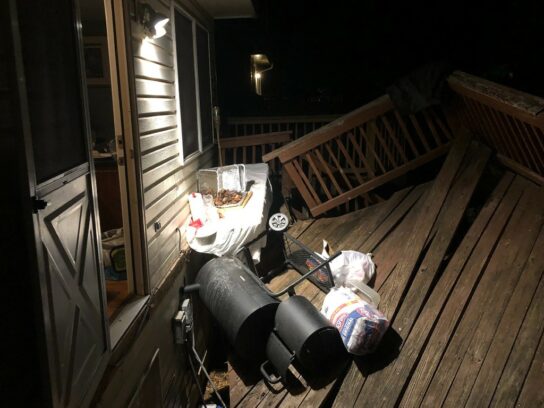 A townhouse deck collapsed in a Germantown neighborhood Sunday night, sending six adults to the hospital with non-life threatening injuries.
Montgomery County Fire and Rescue Service (MCFRS) Chief Spokesperson Pete Piringer said a group of people were having a cookout on the deck in the 12400 block of Walnut Cove Circle. Probably due to a combination of overcrowding and lack of maintenance, the deck collapsed. A building inspector will determine the cause.
He said MCFRS issued a robust response to the collapse.
"Initially it was a deck collapse," Piringer told MyMCM on Monday. "We dispatched it as a technical rescue, but nobody was trapped. But it transitioned into what we would call a mass casualty incident, because of the fact that there were nine or 10 people that were hurt. But, again, the good thing is nobody was seriously injured."
Previous Post: