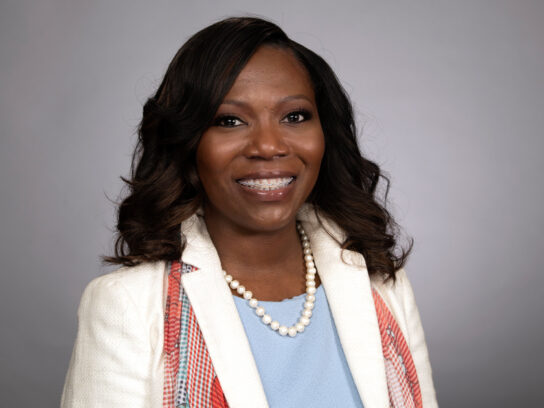 The Montgomery County Board of Education officially named Dr. Monifa McKnight as the next superintendent of schools Tuesday morning. McKnight will start July 1 in her now official role. She has been serving as the acting interim superintendent.
McKnight is the first woman and the second African-American superintendent in MCPS history.
The selection follows a national search led by Hazard, Young, Attea and Associates (HYA) which gathered input from the community. The process included a survey, virtual town halls, interviews, and focus groups with a number of community groups. The school board identified four finalists after interviewing potential candidates. The finalists met with a community panel to provide their feedback to the school board.
Dr. Jack Smith retired as superintendent in 2021 after leading the school district for five years. Dr. Monifa McKnight has been the interim superintendent since June 1, 2021. Prior to serving as interim superintendent, McKnight was the deputy superintendent.
Related posts:
McKnight Takes Over Reins of Montgomery County Public Schools