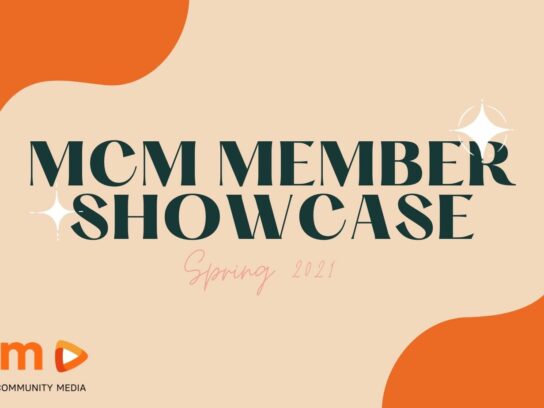 Early evening on Thursday, April 8, 2021, a small group of Montgomery Community Media (MCM) members gathered virtually for a quarterly showcase series that first started in December 2020. Intended to showcase completed media projects or works-in-progress, the space attracted presenters and audience members with the promise of feedback, discussion and possible entertainment.
While open to the public, only those who are current members of MCM were allowed to present their work. Presenters for the evening included Eliza Carney, Dr. Donna Vincent Roa and Dr. Hurriyet Ok. Their high-quality media projects spanned various topics but all included music in some aspect. Audience members asked compelling questions about each project– from inquiry on tools used to create content to the inspiration behind each piece. Eliza Carney's presentation featured Lea Morris, a well-known singer/songwriter from the Washington DC metropolitan area. In the presentation, Morris sings a song written by Carney that introduces children to the concept of fact-checking and understanding the news. All presentations were representative of the diverse talent of MCM members.
The evening ended with each presenter and the audience being asked to consider submitting their work to MCM to be aired on cable acces channels 19 and 21. The process for submission was explained and all were encouraged to email MCM at ece@mymcmedialorg for additional questions on how to submit content.
To learn more about how to become an MCM member and be part of more member exclusive events and opportunities like our quarterly showcase, click here. Learn more about April classes here.