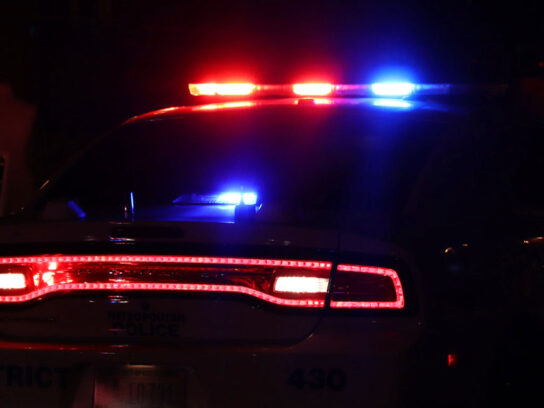 The Montgomery County Police Department (MCPD) is investigating a home invasion robbery that occurred on Sept. 30, according to a press release.
At approximately 11:20 p.m., MCPD officers responded to a report of a home invasion on Turbridge Drive. Investigators determined that two masked suspects entered the home by cutting the window screen in the kitchen. One suspect was armed with a gun.
The infiltrators confronted the victim in his bedroom, where they stole property and cash, and there was a "struggle" between the suspects and the victim. The victim was able to remove the mask of one of the aggressors before the two suspects fled the home.
Investigators have released home surveillance video and are asking for help identifying the two suspects.
Police are asking anyone with information about the two suspects or the home invasion to contact the Major Crimes Division at 240-773-5100. For those who wish to report anonymously, they can contact Crime Solvers by phone: 1-866-411-TIPS (8477), online, or via the Crime Solvers app. According to the press release, Crime Solvers will pay a cash reward of up to $10,000 for information provided that leads to an arrest in this case.