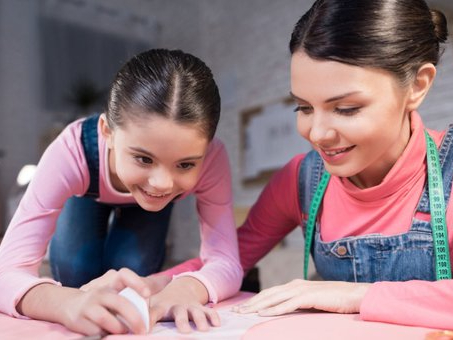 Montgomery County Public Libraries will host a four week virtual fashion program for middle schoolers. The event is sponsored by Friends of the Library, Chevy Chase.
The MCPL website states: "In this four-week "glam" program for boys and girls, presented in collaboration with Spark Business Academy, students gain knowledge of the fashion industry and develop skills in fashion design, fashion marketing, fashion journalism and branding. Participants explore popular brands, design various articles of clothing (sneakers, winter coats, t-shirts, shorts, dresses, accessories, etc.), define their own brand, outline a merchandise layout for their favorite store, launch a fashion blog and more!"
The class will meet one hour each week for four weeks. Class will meet the following Wednesdays: June 24, July 1, July 8, and July 15.
Before the event begins, all participants will receive the Zoom link. 
Although this is an online event, spaces are limited. Individuals are encouraged to register as soon as possible.
Calling all aspiring middle school fashionistas. Starting 6/24 join us for a 4-week fashion program to learn about the fashion industry and develop skills in fashion design. https://t.co/KFcFEseJ9S pic.twitter.com/gyruBl37YM

— mcpl_Libraries (@MCPL_Libraries) June 22, 2020