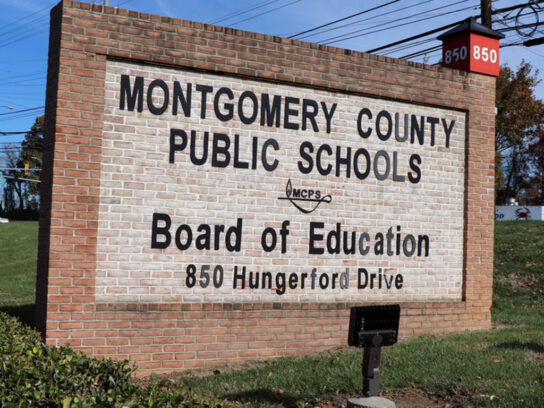 Following Thursday's announcement that Montgomery County Public Schools will be closed from Monday, March 16, through Friday, March 27, as part of a statewide effort to prevent the spread of COVID-19 (coronavirus), MCPS sent a message to students and parents about access to educational materials, resources, and food distribution.
MCPS has versions of this message in several languages which may be found here.
Access to Educational Materials and Resources
Learning activities and materials are now available online through myMCPS Classroom. Print materials were provided to schools and will be available for pickup at food distribution sites on Tuesday, March 17. These activities are meant to review and to practice information that has already been taught. The activities are designed to span the timeframe of our school closure.
We are committed to providing you with resources for your child to be engaged in learning activities.
To access the materials, please use the following instructions:
Select the appropriate grade-level button.
Your child can click the Join Here button to enroll in the course.
Your child will need to log in using their MCPS Google account. For elementary students who do not know their login and password, a ConnectEd message will be sent to all elementary households on Monday, March 16, 2020. If your child still has difficulty logging in, please refer to the Frequently Asked Questions (FAQs) at http://bit.ly/mcpsmd-course-faq.
Each myMCPS Classroom course includes a welcome letter and further guidance.
Although these activities and materials are designed for your child to work independently, please feel free to work with your child as well.  In addition, we encourage families to read, play board games, journal, and participate in any other activities that you feel are appropriate for your children. In our MCPS accounts on social networks, (Twitter and Facebook) we will give you more tips and ideas to entertain your children.
Food Distribution
We are pleased to share that we will have 20 locations for our students that will provide "Ready to Go" meals. The list of places can be found here. Free meals will be provided Monday through Friday from 11:00 a.m. at 1:00 p.m. Students do not need to present their ID to receive meals, but must be under 18 years of age. They can visit any of the places to receive a nutritious meal.
Information and Resources
These are difficult times for our community. Together, we are facing a significant health crisis in our county, in our state, and in our nation. We encourage you to take the necessary preventive measures to keep yourself safe and healthy. Please take care of each other and lend a hand to those in need. We have created a document that lists a few school system and community resources for our families. You can view that document here. Additional resources and information will be posted on the MCPS coronavirus webpage over the next two weeks.
Make-up Days
At this time, no decision has been made about using spring break to make up school days. We are reviewing our calendar and the recommendation of the Maryland State Department of Education, and will provide additional information to families as soon as possible.
Childcare
Child care providers that currently operate in our schools may stay open during the two-week closure in their existing space based on current permit if they choose. Providers will begin this service on Wednesday, March 18, to allow time for cleaning the school buildings first. MCPS staff are working with childcare providers and Community Use of Public Facilities on the schedule and operations. The list of providers will be posted on the Community Use of Public Facilities in the coming days. Please contact your provider directly about their operation over the next two weeks.
Please continue to visit the MCPS website as updates and answers to frequently asked questions will be posted regularly. If you have any specific questions or concerns, you can call the Ask MCPS line at 240-740-3000.