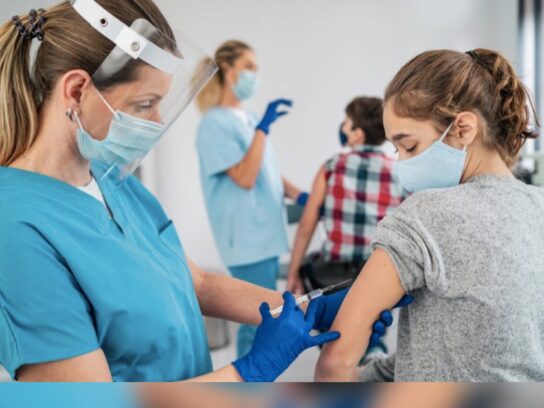 Before the new school year starts, Montgomery County Public Schools says all students must have up-to-date immunization records.
You can view the list of Maryland's immunization requirements for children here.
MCPS says parents can contact their doctor to make sure their child is appropriately immunized and submit a copy of the documentation to the Health Room at the student's school no later than Monday, August 30, 2021 – the first day of the 2021-2022 school year.
According to an MCPS press release, immunizations for students new to the school district and children in Kindergarten through Grade 12 are available Monday through Friday, by appointment, at:
School Health Services Immunization Clinic at Rocking Horse Road: 4910 Macon Road. Rockville; Phone: 240-740-4430
Germantown Health Center: 12900 Middlebrook Rd. Germantown; Phone: 240-777-3380
All students must have up-to-date immunization records prior to the start of the 2021-2022 school year. More information: https://t.co/cyeuNEbQj9

— MCPS (@MCPS) June 12, 2021