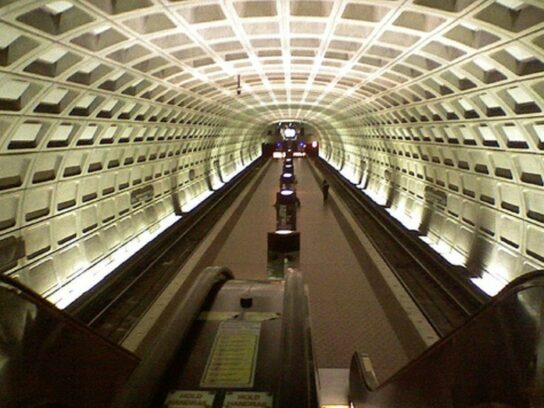 Starting in July, the Red Line will single track continuously to upgrade its underground tunnel ventilation system. Metro expects this work "to cause significant impacts for customers, with around-the clock single tracking and station closures," according to a news release.
During this construction, trains will single track between Dupont Circle and Van Ness stations. Two weekend shutdowns are planned. Free shuttle buses will replace the trains when the stations are closed.
From July 17 to Aug. 29, new fans will be installed in the tunnels between the Woodley Park and Cleveland Park stations. The fans are expected to improve safety should there be a smoke or fire emergency.
"It is important that we continue with this safety critical work so that we are ready and able to resume normal operations as the region reopens," said Metro General Manager Paul J. Wiedefeld. "We will be working around the clock, seven-days a week, to maximize efficiencies and allow us to get the work done more quickly."
The tunnel ventilation project is being done in response to a National Transportation Safety Board (NTSB) directive to upgrade tunnel ventilation after a 2015 smoke incident at L'Enfant Plaza, according to the news release.
Then, in September, the platform canopy at the Rockville station will be replaced and the one at the Shady Grove station will be repaired. This work is expected to take three months. The two stations will be closed from Sept. 11 through Dec. 4, and free shuttle bus service will take riders to and from the stations.
The canopy project at the Rockville station includes LED skylights, an upgraded speaker system, new digital screens for passenger information and CCTV cameras for improved security.
As part of Metro's investment in safety and reliability, construction will begin in July on the first of two major capital projects on the Red Line that will upgrade the tunnel ventilation system and repair deteriorating platform canopies

Details: https://t.co/qlQvJX3lyN #wmata pic.twitter.com/7bBmPJEVuK

— Metro (@wmata) June 11, 2021