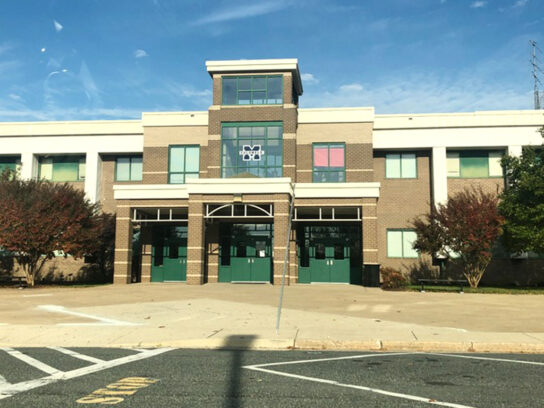 The Jan. 21 Magruder High School shooting after-action report revealed increased training of Montgomery County Public Schools (MCPS) security and re-evaluation of law enforcement's school access amongst other measures to be taken as a result of the incident.
In an email sent out by MCPS, the required report, released Monday included an incident summary alongside incident observations and lessons learned.
"Since this critical incident, MCPS administrators, central office staff, senior leadership and school security staff have received Incident Command training to include tabletop exercises that will improve coordination of response between MCPS, law enforcement and fire and rescue personnel in a critical incident," MCPS Chief Safety Officer Edward Clarke wrote in the report.
The incident raised the question as to whether or not different law enforcement agencies that can be dispatched have easy access to unlock entry doors, which could eliminate lost time in responding to an incident.
"MCPS and MCPD will work together to review whether the appropriate identified law enforcement agencies have access to technology for school-issued key fobs so that law enforcement personnel are able to gain rapid entry into MCPS schools by unlocking entry doors," Clarke added.
The report also included additional details about the shooting, which resulted in highlighting the importance of MCPS staff and 911 call takers having all necessary information about an incident. 
The report revealed that the Magruder administrative secretary advised the 911 call taker that the incident looked like a possible stabbing. 
However, when it was soon determined that the student had been shot and not stabbed, a paramedic unit was dispatched – in addition to police and Fire and Rescue that were already on their way. 
"It is extremely important for MCPS staff to have all necessary information to provide the 911 call taker so that the necessary emergency resources are dispatched correctly," Clarke wrote. 
"It is recommended that both MCPS, MCFRS and MCP work together to develop training for MCPS front office staff on how the 911 emergency call process works and what information needs to be provided to the call taker as well as training for 911 call takers to receive training on questions to ask school callers. This could be accomplished in creating a training video discussing the process and protocols for making 911 calls and dispatch objectives."