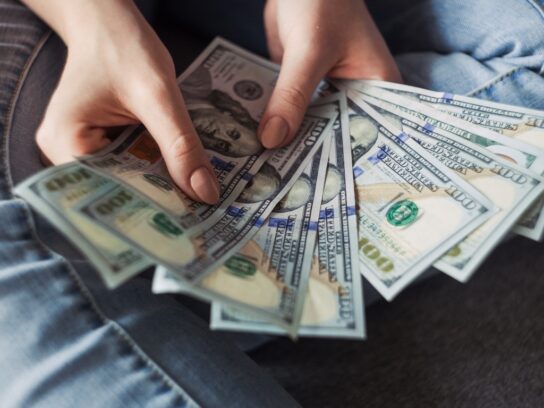 Despite a campaign by some Montgomery County Public School students to mandate a half-credit financial literacy requirement before graduation, Board of Education members unanimously voted Tuesday to study the matter for another year.
Meanwhile, MCPS will offer more financial literacy electives for high school students, both for and without credits.
Implementing an extra course requirement while MCPS is still dealing with the pandemic would be not be a good idea, said Interim Superintendent Monifa McKnight as well as other administrative staff members. They agreed that it would be too much of a burden for students whose first language is not English and students of color.
Adding a financial literacy requirement needs to be reviewed through a racial equity lens, said Niki Hazel, associate superintendent.
"It seems now is just not the right time," said another staff member.
Staff will review the requirement and look at other districts, including Prince George's, that currently mandate financial literacy and report back in the spring of 2023. The board could implement such a requirement after that.
The district conducted a survey and received 18,385 responses from teachers, staff and the community. 45% of the respondents felt financial literacy should be a requirement, but when broken down, only 36% of students agreed.
BOE Student Member Hana O'Looney pushed for the mandated course to begin with the next school year. She said the BOE was taking "a myopic view," worrying about graduation rather than a student's financial stability.
"This has the potential of breaking a cycle of poverty," she said, adding, "Most 17 year olds are not talking about credit scores."
BOE member Karla Silverstre also appeared ready to vote for adoption. "I 100% agree with Miss O'Looney. I wish I had a financial literacy course."
Several students who spoke prior to the board's vote agreed.
"Basic personal financial skills, such as budgeting, saving, managing debt and investing are essential to navigating adulthood and a secure economic life," Jason Liaw, a freshman at Poolesville High School said Jason Liaw. "A person's level of understanding of these fundamentals can be the difference between prosperity and poverty."
Another student, Paula Sales Corpuz, said a mandatory financial literacy course will help students do their taxes and manage student loans. "We as upperclassman are expected to be in debt for college or not go to college at all because we will not have the knowledge on how to manage our finances correctly and sufficiently."
Northwood High School ninth grader Nareen Orthman noted that her classmates do not know enough to budget, pay off debt and apply for financial aid.
Erin Kim, a 10th grader at Walter Johnson, said such a course "would be undeniably helpful." After finishing this course, "all students would be able to lay a foundation for their success by establishing monetary skills."
Related Post
Students Urge Board of Education to Add Financial Literacy Graduation Requirement