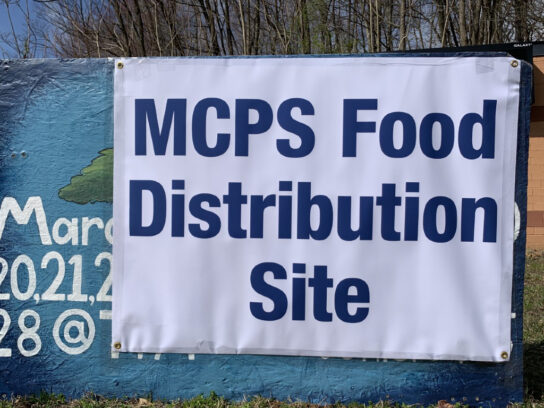 Montgomery County Public Schools (MCPS) will continue its free meal distribution program for children throughout the summer. Multiple locations throughout the county have been set up to distribute boxes filled with a week's worth of meals.
Early Morning Bulk Boxes will be distributed every Wednesday from 8 a.m. to 9 a.m. at White Oak Middle School and Seneca Valley High School. The boxes include breakfast and lunch entrees for seven days and will be accompanied by a bulk produce box of fresh fruits, vegetables and one half gallon of milk. Boxes must be preordered using a Google form.
Seven Day Meal Box mobile bus distribution and curbside meal distribution will also continue throughout the summer. Bus distribution is available at five locations across the county on Wednesdays from 10 a.m. to 11:30 a.m. and curbside meal distribution is available at 12 highschools in the county on Fridays from 9 a.m. to 10:30 a.m. Both distribution options will serve boxes that include breakfast and lunch entrees for seven days and a bulk produce box.
A list of all available food distribution locations across the county can be found online.
Free meals for MCPS students and Montgomery County children are being distributed at several sites this summer. Learn more and see a list of sites: https://t.co/JMFb6qLdHm

— MCPS (@MCPS) July 7, 2021