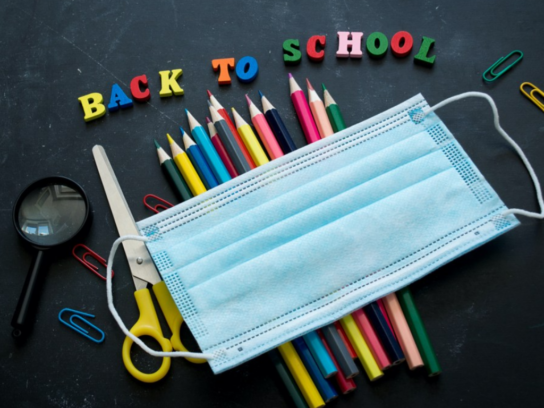 As students prepare to return to schools on Monday, MCPS is mandating that families answer questions regarding their student's health status on a weekly basis.
An electronic form will be sent, via email each week, that will be required for all students to fill out before returning to the school building.
The questionnaire will be used to monitor the possible exposure of the virus for each student. If a student answers yes to any of the following questions, they will not be permitted to return back to school.
Has the student had any of the following symptoms: cough, shortness of breath, difficulty breathing, new loss of taste or smell, fever of 100.4 degrees or higher, chills, muscle aches, sore throat, headache, nausea or vomiting, diarrhea, fatigue, congestion or runny nose?
Has the student or anyone in the student's household waiting for a COVID-19 test result, been diagnosed with COVID-19, or been instructed by any health care provider or the health department to isolate or quarantine?
In the last 14 days, has the student had close contact (within 6 feet for at least 15 minutes) with anyone diagnosed with COVID-19 or suspected of having COVID-19?
In the past 14 days has the students or anyone in the student's household traveled out of the United States or to any states other than Virginia, Pennsylvania, Delaware and West Virginia, or Washington, D.C.?
While schools are excited to welcome back students, safety is the primary concern. The county is implementing as many precautions possible to ensure the continued safety of faculty and students.
The weekly questionnaire will start after the first week students return, and continue as the phased return to school plan gradually brings more students back into buildings.
Families whose students come back to school later in the phased return process will receive a similar notice closer to Mar. 15 and each subsequent week.
Do you have questions about MCPS' return-to-school plan? Read this important community update: https://t.co/ck4QWUb79E pic.twitter.com/dn3JuFNvoc

— MCPS (@MCPS) February 25, 2021