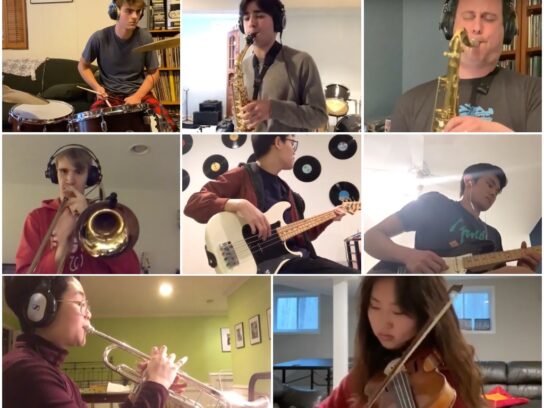 In response to COVID-19 restrictions, MCPS Athletics, Fine Arts, Student Leadership, and Extracurricular Activities will offer "engaging" virtual programs for students throughout the first semester.
"We appreciate the ongoing efforts of our coaches, teachers, sponsors, and students during these challenging times. You continue to inspire us all and we look forward to working collaboratively with you in the future," wrote Director of Student Leadership and Extracurricular Activities, Shella Cherry; Supervisor of PK-12 Fine Arts, Randy Rumpf; and Director of Systemwide Athletics, Jeffrey Sullivan wrote in a July 30 letter.
Awaiting approval and guidance from state and County health officials, MCPS hopes to conduct in-person activities and programs for the second semester. MCPS is in the process of finalizing all extracurricular program offerings along with plans for re-envisioned sports' seasons. All details will be shared at the next Montgomery County Board of Education meeting on August 6.
"Consistent with our @MCPSAthletics vision, mission, purpose & RAISE core values, we look forward to providing the GREATEST possible experience for our students during the upcoming school year! #WeRAISE," tweeted Sullivan.
Please see the attached update regarding @mcpsAD, @MCPSArts, and @mcpsslu. We look forward to providing the greatest reimagined experience for all of our students in this upcoming school year! #WeRAISE pic.twitter.com/lOx14VdcZg

— MCPS Athletics (@MCPSAthletics) July 30, 2020