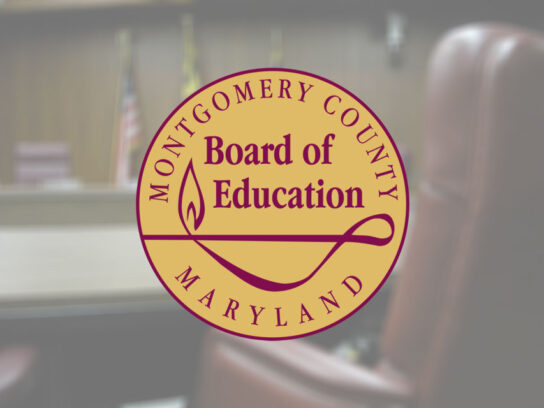 The Board of Education unanimously approved on Tuesday revised social studies frameworks for fourth and fifth grades, introducing a new learning standard for elementary students to be implemented starting the 2023-2024 school year.
'Social Skills and Processes,' the new social studies learning standard, is an application of social studies disciplinary and inquiry literacies, skills and processes, which includes analyzing content to take informed action, the Board of Education details. 
The standard is also included in the frameworks for kindergarten through third grades. 
"The new [Maryland State Department of Education] elementary social studies frameworks charge Maryland districts to deliver elementary social studies instruction that prepares students for secondary social studies by building contextual knowledge, learned through the inquiry process," Montgomery County Public Schools (MCPS) Interim Superintendent Monifa B. McKnight wrote in the meeting agenda. "As part of the inquiry process, students read and analyze texts, evaluate sources of information, craft evidence-based arguments and develop the tools to take informed action."
The revised framework will also provide major content and concept changes to four social studies learning standards: Civics, Economics, Geography and History. 
Among these changes, grade four and five curriculums will include expanded learning on African American history, McKnight wrote. 
In addition to the required state standards, the county elementary social studies curriculum will include additional details, such as local history and the narratives of historically marginalized groups, MCPS pre-K-12 Social Studies Supervisor Tracy Oliver-Gary said.
"Additional goals that have influenced our framework development based on feedback include embedding our local Montgomery County history in our curriculum, providing opportunities for students to connect what they are learning to contemporary issues and events and embedding social justice standards as well as anti-bias and anti-racist content to include the narratives that represent our student population," Oliver-Gary said. 
The county curriculum will include 'The Social Justice Standards,' a framework developed by Learning for Justice, to promote anti-racist and anti-bias education. 
"It does make a difference when we start [this work] with our students who are at the elementary level to become much more self-aware than they ever have through the lens of social studies," McKnight said at the meeting while thanking the board for their work.
This fall, the board will go through the Request For Proposal (RFP) process for grades four and five frameworks, and then implement the new frameworks the next school year. 
For more information on the frameworks, visit: https://go.boarddocs.com/mabe/mcpsmd/Board.nsf/files/CFMKXD53F072/$file/New%20Framework%20Elem%20Social%20Studies%20220628.pdf