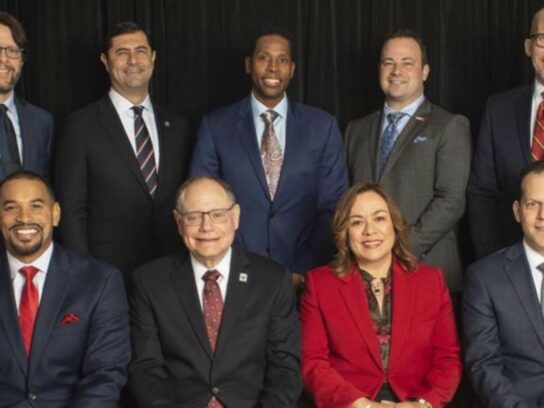 The county council voted unanimously Tuesday to enact Bill 6-22, officially forming the Montgomery County Sports Advisory Committee. The newly-formed 17-member group will be responsible for advocating for youth sports, including identifying key opportunities and addressing discrepancies. 
The members of the committee have yet to be announced. Any potential members await appointment by the county executive as well as confirmation from the council. 
"The advisory committee [will be] researching and reporting on factors that affect sports participation and making recommendations about ways to improve the quality, quantity and variety of sports opportunities and facilities in Montgomery County," the county government stated in a press release on Tuesday. 
According to the county government, there has been no such committee in the area prior to Bill 6-22, despite the county being home to various Olympic and professional athletes, as well as numerous state championship teams. Now, with the enactment of this bill, the approach to sports in the county is set to change. 
"Together with the County Executive and Council, the commission will formally recognize teams and athletes who win state or national championships or represent the U.S. in international competitions," the county government stated. 
This has already been shown with the council's recognition of the 2022 Churchill men's lacrosse team who won the state championship earlier this year. The group was presented a proclamation Tuesday for their historic achievement. 
The Montgomery County Council recognized the 2022 Churchill lacrosse state champions by presenting the team a proclamation. Councilmember Andrew Friedson, who played at Churchill, talked about the team's historic win.@Andrew_Friedson @wchsbulldog @DawgsSports pic.twitter.com/U4GU4YOi5I

— Montgomery Council (@MoCoCouncilMD) June 28, 2022
Additionally, the committee will look to increase youth participation in sports, as well as ensure more access to these activities. This comes in response to two studies conducted in 2020 by the County's Office of Legislative Oversight, which not only confirmed the benefits of sports participation for youth, but also found "wide discrepancy in sports participation in Montgomery County."
According to the county government, the reports identified barriers to access that relate to social and economic factors in addition to sexual orientation and gender identity. 
"Sports bring together communities and generations in ways that other activities cannot," said Council President Gabe Albornoz, the sponsor of the bill. "It's important that we establish an organization to ensure that all of our young people have access to recreational sports and that we have high-quality sports venues for our community members."
The full council staff report and Bill 6-22 can be viewed here. 
Led by Council President @albornoz_gabe, the Council enacts legislation to create a new Montgomery County Sports Advisory Committee. 📰Read more: https://t.co/kl1qLdeK1O pic.twitter.com/2gM7GxQcT6

— Montgomery Council (@MoCoCouncilMD) June 28, 2022