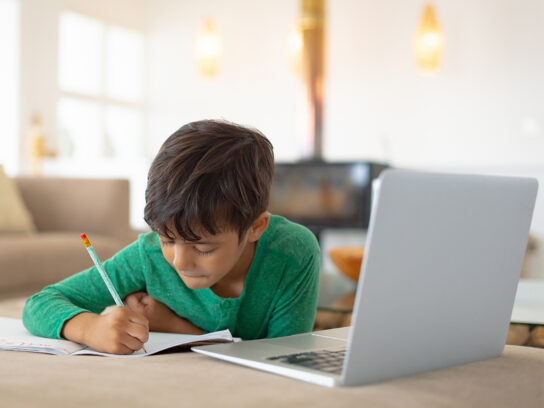 Montgomery County Public Schools (MCPS) offers free tutoring services for all students through partnerships with the Tutor Me Education and FEV Tutor platforms.
MCPS began offering the tutoring services in January to help students with learning disruptions that resulted from the pandemic. All students have access to the virtual tutoring services through their MCPS Google Account, using Clever. Some students may be directly referred by their school for the tutoring services.
For all @MCPS K-12 students: Access on-demand online/virtual tutoring and 24/7 Homework Help. Learn more about this FREE resource: https://t.co/4EItlbUzMy pic.twitter.com/KpSYvgvxcb

— MCPS-TV (@MCPSTV) August 1, 2022
On Tutor Me, students can connect with a live tutor in less than a minute, according to Alicia Deeny, principal of Richard Montgomery High School and former principal of Takoma Park Middle School.
The online service is secure and easy to access through the MCPS Clever portal, Deeny added. At Tutor Me, students can get help in over 300 subjects including science, social studies, and languages.
Tutor Me also provides help aligned with the MCPS curriculum and the new educational tools the county is implementing. The service is available seven days a week, 24 hours a day.
In a video, Deeny showed the community how to access the platform.