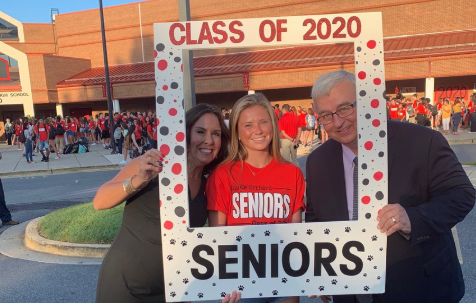 MCPS students brought in their first day of school with lots of excitement.
Superintendent Dr.Jack Smith, and School Board members say they are also looking forward to this year and all the new things it has to offer.
Some County Councilmembers also showed up for the big day. Watch the video for more details.
#MCPS1stDay brought old friends and new back to WGES: el sitio donde nos gustar estar and where we #thriveen2idiomas! pic.twitter.com/0jXDw3mM0M

— Washington Grove ES (@WGES_mcps) September 3, 2019
GHS ⁦@gburgcheer⁩ greeting our amazing students in the first day of school. #BestStudentsInMoCo #MakingGHSProud #Gburg4Life #MCPS1stDay pic.twitter.com/3YuO4ukMZ1

— Cary Dimmick (@GburgPrincipal) September 3, 2019
We're all excited for #MCPS1stDay back to school! 3rd grade @WilsonWimsES and Grasshopper's 3 class at daycare! @MCPS pic.twitter.com/BEdqwLk20k

— ThomanSLP (@SlpThoman) September 3, 2019
Welcome back to all of our @MCPS students and staff! Wishing everyone a safe and successful school year! @EvanMGlass @MC_Council_Katz @RicePolitics @CherylKagan #BackToSchool2019 @QuinceOrchardHS pic.twitter.com/jfNchmUQ98

— Montgomery Council (@MoCoCouncilMD) September 3, 2019