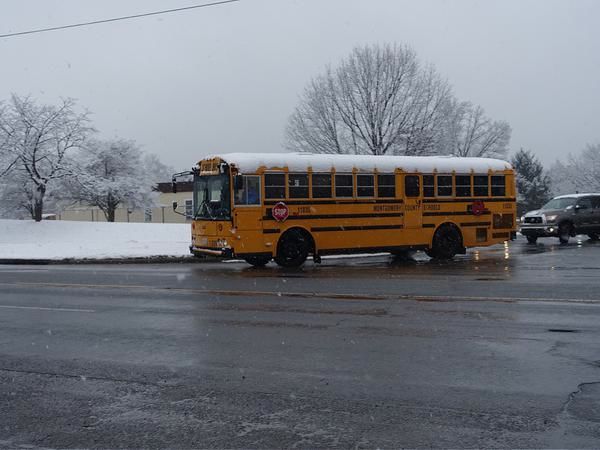 MCPS Superintendent Smith: Virtual Learning May Mark the End of Snow Days
During Thursday's virtual MCPS Board of Education meeting, Dr. Jack Smith told viewers and fellow board members that snow days might be coming to an end in light of virtual learning.
In response to a question posed by Board Member Jeanette Dixon on the procurement of technology needed for teachers in the future, Dr. Smith said he would aggressively pursue that.
Dr. Smith went on to say, "In my view of the world, this digital experience is never going to go away entirely and we don't want it to because even in the best world, I don't want to have a snow day again."
Ms. Dixon, whose term on the Board expires this year (2020), jokingly responded by saying, "I will miss the student comments on Twitter when it's decided that school will open on snow days."
MCPS started the 2020 school year with nearly 160,000 students virtually. As of Thursday's meeting, more than 133,000 Chromebooks had been distributed to students with staff members receiving 22,000 devices.
.@mocoboe is discussing what's next in regards to recovery of education. Tune in: https://t.co/3UJVLWkg2H pic.twitter.com/BRqY1oiz0b

— MCPS (@MCPS) September 10, 2020
Four snow days are built into the academic calendar each year. If more are taken, the missed academic instruction is then added to the end of the school year, lengthening it. Or, the extra days can cut into spring break. The State of Maryland requires school districts to provide a minimum of 180 days of academic instruction.
No official comments have been made by either school district officials or the school board regarding snow days.