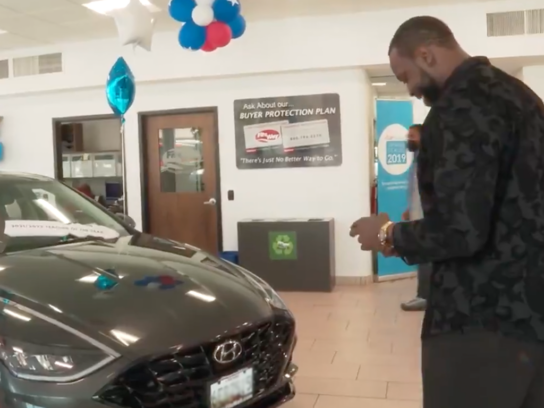 Joseph Bostic Jr., the Martin Luther King Jr. Middle School teacher named Montgomery County Public Schools Teacher of the Year for the 2021-2022 academic year, has officially picked up his final prize—a new car.
Traditionally, Fitzgerald Auto Mall in Rockville provides the MCPS Teacher of the Year winner with a brand new car. For Bostic, who overcame homelessness and poverty, this gift symbolizes so much.
Bostic told MCPS-TV, a partner of MyMCM, that for the last year, he didn't have a vehicle.
"It's just a testament to the work, that craft that we all do as teachers in Montgomery County," Bostic said. "For me, I'll cherish this moment forever."
Bostic is in the running for Maryland's Teacher of the Year award, which is announced Oct. 7.
Related Post:
MCPS Teacher of the Year Overcame Homelessness: 'It's That Untold Story That Can Set a Lot of People Free'