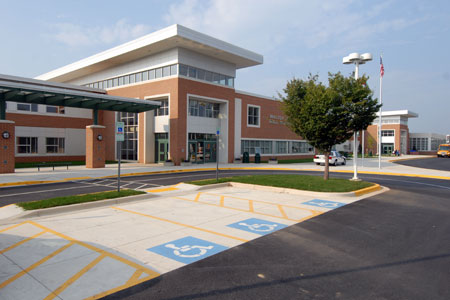 Montgomery County Public Schools announced that the boundary analysis meeting scheduled Tuesday night has been canceled due to impending weather conditions.
The meeting will be rescheduled for a later date, which has not yet been set.
The districtwide boundary analysis is intended to examine MCPS's current school boundaries, as well as understand how the boundaries can be refined to prevent overcrowding and ensure that students are provided quality learning facilities. MCPS already held four meetings and there are two other meetings scheduled:
Jan. 11, 2020 from 10 a.m. to 12 p.m. at Blair High School in Silver Spring
Jan. 14, 2020 from 7 p.m. to 9 p.m. at Northwest High School in Germantown
The meetings so far have gotten heated.