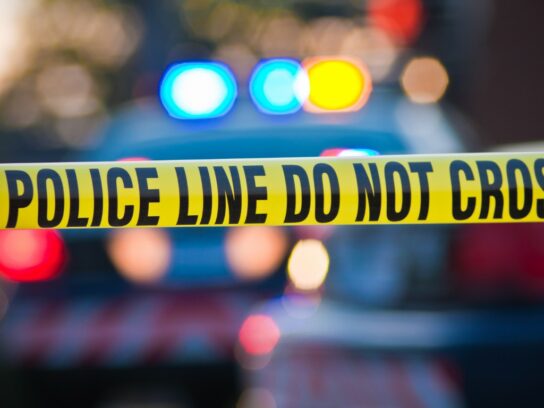 A pedestrian was struck and killed in Montgomery County around 6:30 p.m. on Monday, Jan. 6 at the intersection of Georgia Avenue and Aspen Hill Road.
Police released a statement about the incident noting that Collision Reconstruction Unit is investigating a fatal collision. According to the Montgomery County Police Department, the preliminary investigation revealed that a 2008 Honda Civic, driven by Beverly Bowler Babcock, 74, of Silver Spring, was traveling north on Georgia Avenue when the vehicle struck Jose Renan Guillen, 75, of Olney, who was attempting to cross Georgia Avenue.
Guillen was transported to a local hospital and police say he died from his injuries. Police say Babcock was not injured.
Detectives continue to investigate the facts and circumstances surrounding this collision.  Anyone who may have witnessed the collision or has additional information is asked to contact the Collision Reconstruction Unit at 240-773-6620.
Planning Board Vice Chair Talks Pedestrian Death in Silver Spring
This is the first pedestrian fatality in Montgomery County in 2020. Pedestrian safety has been one of the top priorities for the Montgomery County Council and the Planning Board. The county has adopted a Vision Zero plan focusing on eliminating accidents like this one reported yesterday evening. Based on the County Council report, in 2019 there were nearly 14 deaths and 600 incidents on the county roadways.
On Tuesday morning, MCPD tweeted a reminder of pedestrian safety after the fatal collision.
Just a reminder. When it comes to pedestrian safety – Use the crosswalks. Be alert. Be seen. Obey the signals. Don't get distracted. If you are a driver – Watch the crosswalks. Be alert. Watch for pedestrians. Slow down. Don't get distracted. 1 fatality is 1 too many! pic.twitter.com/0k2ThbQW0R

— Montgomery County Department of Police (@mcpnews) January 7, 2020
MyMCMedia asked Natali Fani-Gonzalez, Vice-chair of the Montgomery Planning Board about the first fatal pedestrian report of 2020.