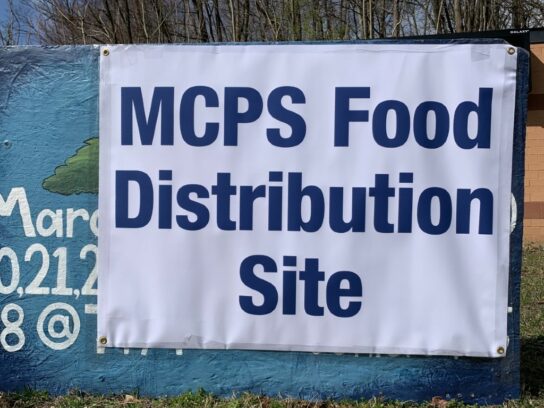 The first day back for Montgomery County Public Schools students is less than a week away. On Tuesday, the MCPS Board of Education discussed the overall reopening of schools' recovery plan. The main topics included updated information about the Meal Service Program.
MCPS officials say the first emergency phase for the food and nutrition distribution program for the spring and summer ends on Wednesday. Three days' worth of meals will be provided that day. Food distribution will begin again on the first day of school, Monday, August 31, in a 'more traditional school lunch format.'
As of Tuesday, school district officials say more than four million meals have been served through the Meal Service Program since March 16. This effort took place under several funding waivers from both the state and the federal government. Most of those waivers will end as school starts MCPS officials say.
Moving forward, MCPS is required by the state and federal government to return to the national school lunch program model.
"The national school lunch program is what we do in our regular year. It's going through the lunch lines, it's having one student with the account per number… the reimbursement rules around that are very strict for the school system in terms of how we provide the food, how we charge for the food, and how we serve and deliver that food," said MCPS Chief Operating Officer's Office, Executive Director, Essie McGuire.
To make food distribution more accessible to families, MCPS has the following plans in place:
Breakfast and lunch will be available for all enrolled MCPS students.
The distribution will take place at 74 school sites.
Families can pick up meals at any school site; must have student ID numbers to check-in and pick up.
Curbside meal service will be provided from 11:00 a.m. to 1:00 p.m., Monday, Tuesday, Wednesday, and Friday (no meal service on Thursday).
Standard meal prices will be charged, and students who receive Free and Reduced-price Meals (FARMS) will continue to pay reduced rates.
MCPS officials say they are exploring opportunities to expand services and sites as they gain experience with food delivery in the fall. People will not be turned away if they don't have a student ID number, as the school system says they want to work with families to get students into the system.
The next MCPS BOE meeting will take place on September 10. Residents can submit public testimony requests by September 2.
Click here to view the MCPS Board of Education meeting.