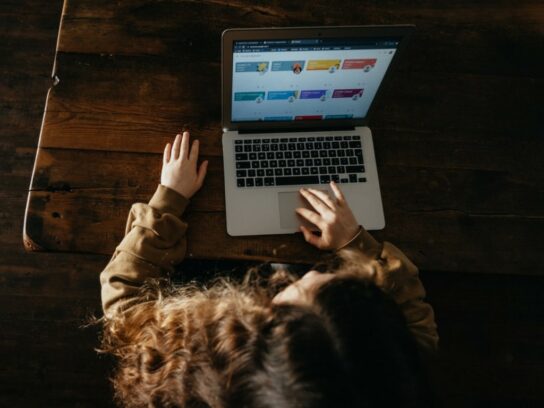 Montgomery County Public Schools (MCPS) will offer safe spaces for students to discuss Wednesday's events in Washington, D.C., when supporters of President Donald Trump stormed the Capitol building.
In a letter to the school community, MCPS leaders supported the right to peacefully protest and condemned inciting violence. MCPS encouraged parents and guardians to discuss the events with their children.
The U.S. Capitol went under lockdown Wednesday as pro-Trump protestors stormed the building. Before its session was suspended due to the chaos, Congress met Wednesday to certify electoral college votes and confirm Joe Biden as the next U.S. president. Trump has encouraged his supporters to protest what he believes is a stolen election. In the electoral college, Biden defeated Trump 306-232. Congress reconvened at Wednesday night and around 3 a.m. Thursday confirmed Biden as the next president.
Soon after, Trump's social media director tweeted a statement on behalf of the president, in which Trump agreed to an orderly transition even though he disagrees with election results. Trump's Twitter account was temporarily locked for sending tweets that violated the platform's Civic Integrity policy. Twitter Safety said future policy violations will get Trump permanently suspended.
Student Member of the Board of Education Nick Asante also issued a statement. He said despite the division in the U.S., he has hope for 2021.
"It's okay to be worried, anxious, angry and confused. With that said, be proud of all that you've accomplished during these challenging times. Be excited for all the great things you will accomplish in the upcoming times," Asante said.
in response to the state of our nation pic.twitter.com/o0Q4GWyIxC

— Nick Asante (@nickasante_) January 7, 2021
Read the full letter from MCPS below:
Dear Parents, Guardians and Students

As the nation and our children read, hear and watch about the riots at the U.S. Capitol building, we are reminded just how important it is for our school system to teach about and model civility and respect for our democracy.

Civic engagement is the foundation of our democracy. MCPS respects and supports the right to demonstrate and peacefully protest. We strongly condemn all attempts to incite violence and will not tolerate acts of hate that counter our shared democratic principles. 

Over the next few days, our schools will provide support for students, as well as an opportunity to express their views in safe spaces. We also encourage parents to talk with their children about these issues and have provided a list of resources below.

Please stay safe and take care of one another. 

Sincerely, 

Brenda Wolff
President, Montgomery County Board of Education

Jack R. Smith, Ph.D. 
Superintendent of Schools

Monifa McKnight, Ed.D.
Deputy Superintendent of Schools

Resources
Please read this statement from the @mocoboe president, Superintendent & Deputy Superintendent on the riots at the U.S. Capitol. Over the next few days, MCPS will provide support for students, as well as a chance to express their views in safe spaces: https://t.co/oQdRPxAmAH pic.twitter.com/YkqQmyQiZn

— MCPS (@MCPS) January 7, 2021