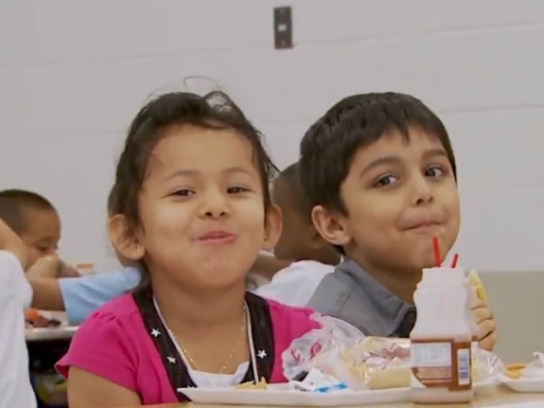 Starting this month, the Maryland State Department of Education (MDSE) will offer free meals this summer to youth 18 and younger through its Summer Food Service Program.
According to Maryland Hunger Solutions, a nonprofit dedicated to ending hunger and food insecurity in Maryland, the program distributes "nutritious meals and snacks" to low-income children between June and August when school is not in session. The MDSE administers and operates the program while the U.S. Department of Agriculture funds it.
Around 33.8 percent of MCPS students participated in the Free and Reduced-price Meal System (FARMS) during the 2019-2020 school year. While this rate is much lower than both the state and federal levels, it still means that about 54,132 children in Montgomery County depend on their school as a source of either breakfast, lunch or both.
The Summer Food Service Program bridges the food gap between the beginning and end of the school year. There are 59 sites across Montgomery County serving both breakfast and lunch. All meal distribution sites operate out of public schools, making the program accessible to communities around the county.
While the meal program is marketed as providing food for youth 18 and under, not all sites are open to everyone. There are two different types of food distribution sites. The first is an "open" site, which means that any child 18 and younger who comes during designated meal times will get a meal. According to Maryland Hunger Solutions, these sites are usually located in low-income areas where at least 50 percent of children qualify or participate in FARM. The second type of site is an "enrolled site," which only serves children enrolled in either their school's or the state's summer meal program.
🚨 FREE SUMMER MEALS FOR 18 AND YOUNGER

Call 211, text 'Food' to 877-877 or head to https://t.co/IO7V9zyXcr pic.twitter.com/EVdzC0S0zu

— MoCo Local (@mocolocal_md) June 8, 2021
The site finder doesn't explicitly state which locations are open and which locations are closed. Distribution sites also have different operating times. In order to find the meal distribution site closest to you, text "FOOD" to 877-977, call 211 or type in your address into the Maryland Meals search site.