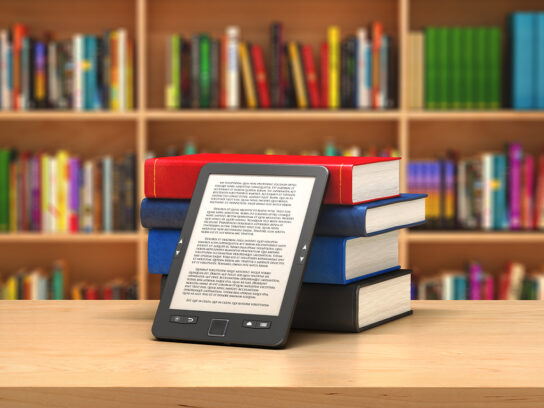 A bill that requires publishers to offer licensing for the same digital literary work to both the public and Maryland public libraries is now a law. According to a Montgomery County press release, the bill, which was introduced in January and unanimously passed in March by the Maryland Legislature, will go into effect as a law on Jan. 1, 2022.
It was created to regulate pricing rates charged to libraries for digital content like e-books and e-audiobooks while also addressing unfair licensing practices. In the past, publishers have held different guidelines and pricing rates for public libraries causing them to pay anywhere from three to five times the price that the general public is charged for digital content. Despite being offered similar discounts on print materials, the prices for electronic materials have continued to differ for libraries from what the public pays.
Previously publishers have been allowed to decide how long a library can "own" a copy of their published work according to the release. Some libraries have faced restrictions from publishers that only allow them to hold one copy of each new title for the first eight weeks after publication, which could impact the library's business if a newly released title is popular.
"The policies levied on public libraries by publishers impede us from purchasing adequate electronic copies to meet the demand and minimize wait time for residents," said Montgomery County Public Libraries Director Anita Vassallo. "This bill is a great win not only for Montgomery County Public Libraries but for libraries here in Maryland. It sets a wonderful precedent for others across the country."
Montgomery County Executive Marc Elrich has also supported the passing of the bill as he says it helps to promote education equity throughout the county and state. To him, libraries are an important resource for residents to help manage the digital divide in the community.
"I appreciate the efforts of the Maryland General Assembly to pass this bill that is greatly needed to provide more residents increased access to e-books and digital content," said Elrich in the press release. "Additionally, I am grateful for the advocacy of Montgomery County Library Director Anita Vassallo and our state delegation for their hard work ensuring passage of this important legislation."
Last week, six libraries in the county reopened after being closed or limiting entry for over a year. Seven more are scheduled to reopen on June 14.
Welcome back to #Rockville Memorial! MCPL Director Anita Vassallo, @mcmdcao @RichMadaleno & Council member @willjawando welcomed customers home to the library today! https://t.co/hsITzo6Wbi pic.twitter.com/dwrb13IOOO

— mcpl_Libraries (@MCPL_Libraries) June 1, 2021