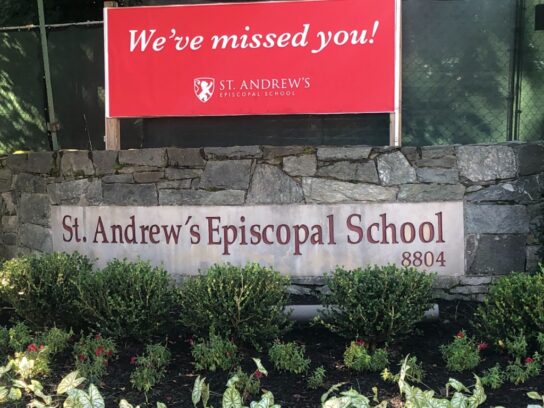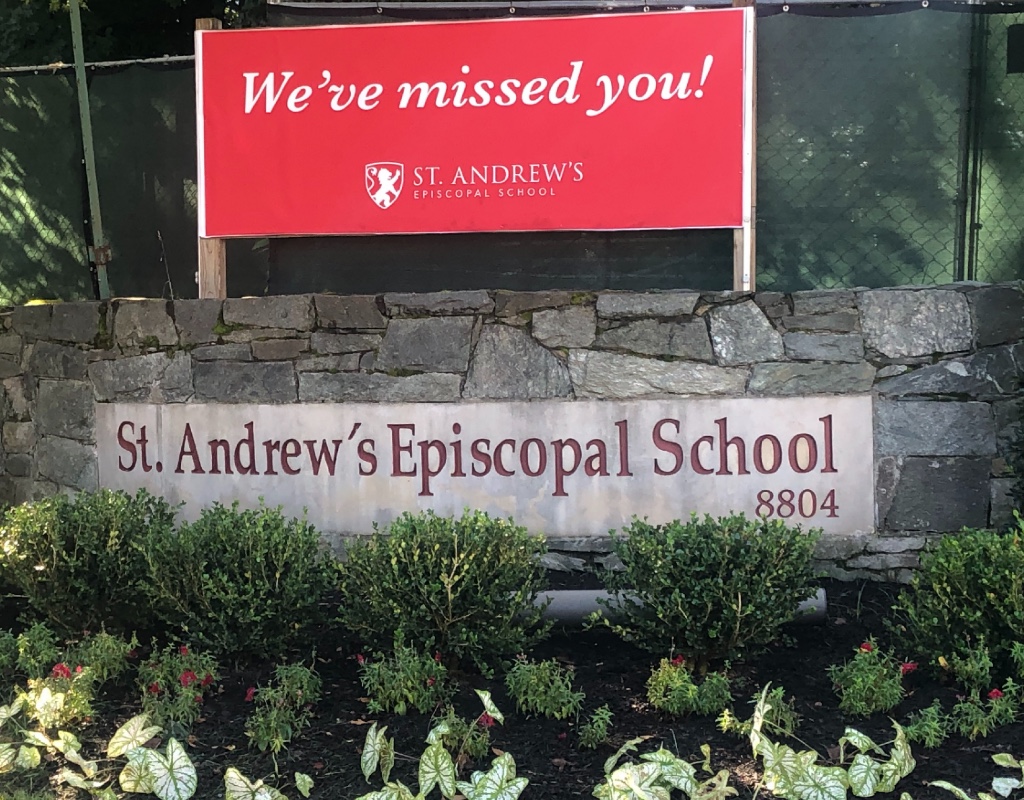 Maryland Department of Health has started reporting COVID-19 outbreaks at public and nonpublic K-12 schools in the state.
On Thursday, the state health department reported 13 outbreaks in schools, which included one school in Montgomery County: St. Andrew's Episcopal School in Potomac. The state health department reports two positive COVID-19 cases at St. Andrew's, as of Thursday.
St. Andrew's is where President Donald Trump's teenage son, Barron, attends school.
On Oct. 14, two weeks after the White House confirmed the President and First Lady Melania Trump tested positive for coronavirus, the First Lady penned an essay. In the essay, she described the symptoms she experienced with coronavirus and admitted that her son was also diagnosed with the virus. By the time she published the essay, she said Barron had since tested negative and he "exhibited no symptoms" when he had the virus.
To all who have reached out – thank you. Here is my personal experience with COVID-19 :https://t.co/XUysq0KVaY

— Melania Trump 45 Archived (@FLOTUS45) October 14, 2020
According to St. Andrew's website, on Oct. 13, the school launched its hybrid learning model, which included a mix of online and in-person learning. A letter on the school's website from Head of School Robert Kosasky and Assistant Head of School David Brown describes the reopening plan, explaining that the transition to hybrid would happen gradually and in rotating cohort groups over the course of multiple weeks.
Kosasky and Brown say in the letter that students who attend in-person school are required to take a daily health questionnaire and report their temperature, wear face coverings, and practice physical distancing.
MyMCMedia reached out to St. Andrew's communications office for comment but did not receive a response at the time of publication. The school's COVID-19 Health and Safety guide says if the school has any positive COVID-19 cases, the school community would be notified, affected areas in the school would undergo deep cleaning, and close contacts to anyone diagnosed with the virus would be notified to stay home to quarantine for 14 days.
Montgomery County Department of Health and Human Services declined to release additional information.
A spokesperson for MDH told MyMCMedia in an email that the school outbreak data is intended to provide transparency about the latest COVID-19 statewide data and it will be updated weekly by 10 a.m. on Wednesdays.
Related Post:
Friday's COVID-19 Numbers: 1,541 New Cases in Maryland, 219 in Montgomery