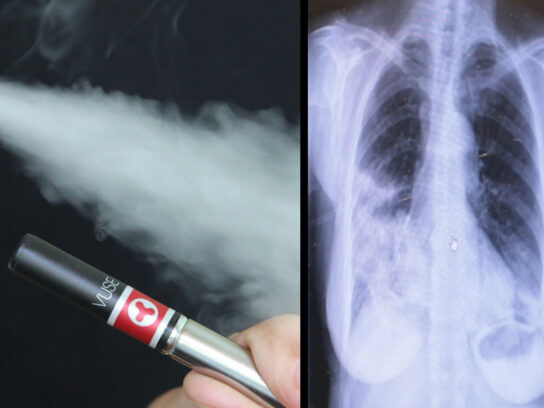 As students begin a new school year, the health risks associated with teenagers vaping are entering the forefront of our public discourse.
"Popcorn lung" is only one disease that medicine has linked to vaping, explains Philip Corcoran, a surgeon in the Cardiothoracic and Vascular Clinic at Suburban Hospital in Bethesda.
It's a lung disease that can be caused by breathing diacetyl, along with other chemicals. Diacetyl, however, was once commonly used to flavor microwave popcorn. Although many companies stopped using it, diacetyl is commonly found in the electronic cigarette and vape cartridges.
Experts from across Montgomery County will appear on MCM Connects: Our Vaping Crisis, a program to be broadcast on MCM Channels 19, 21 and 995 and live-streamed on mcmlive.org, Monday, September 16 at 7 p.m. They will discuss what parents, schools, law enforcement, small business, and the medical community are up against and what this community can do to help stop this rapidly growing problem.