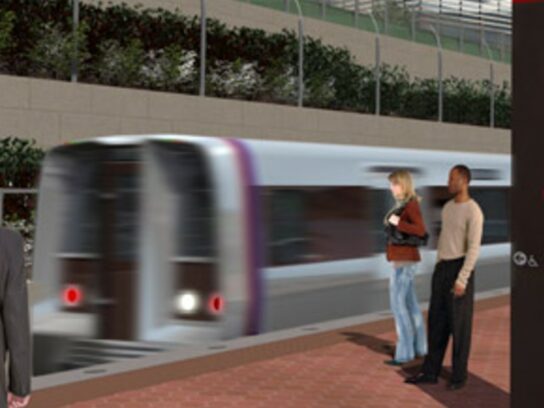 During the hour-long virtual discussion on whether to change the name of the White Flint Metro Station, the approximately 60 people in attendance went from expressing a fairly even split to reaching a consensus to change the station's name to something that included the two words – North Bethesda, according to Friends of White Flint Executive Director Amy Ginsburg.
"When I was growing up, this area really didn't have an identity. I think the fact that we are trying to create an identity is a really good thing," she said.
When the discussion started, half the participants saw no need to change the name while the other half said they didn't feel White Flint reflected the community now that the White Flint Mall has been demolished, she said, adding that the conversation throughout the meeting was interesting and civil. Participants ranged from college students to someone who has lived in the area for 50 years and also included small business and property owners.
During the meeting, "Most people thought White Flint meant the mall, but the mall is not there," Ginsburg noted. Soon, several people changed their preference, opting for North Bethesda-White Flint or North Bethesda-Pike District.
Councilmember Andrew Friedson told MyMCM that he received "good feedback" at the meeting. He noted that his objective "has always been to facilitate consensus around a name change to help advance our broader placemaking and economic development vision for the area. "I think it's a good time to make a change," he added.
Executive Marc Elrich also favored changing the name, opting to have one that reflected the future of the area and its biotech companies, according to Ginsburg.
Friedson explained that the next step is to weigh the options and then to speak with the county executive staff. If the county decides it wants to change the station name, it must then make a request to Washington Metropolitan Area Authority Transit. The county will seek state funding to help offset the cost, he said.
The March 31 meeting was sponsored by Friends of White Flint, Greater Bethesda Chamber of Commerce, Elrich and Friedson.
Recent Post
Possible Name Change for White Flint Metro to be Addressed at Meeting