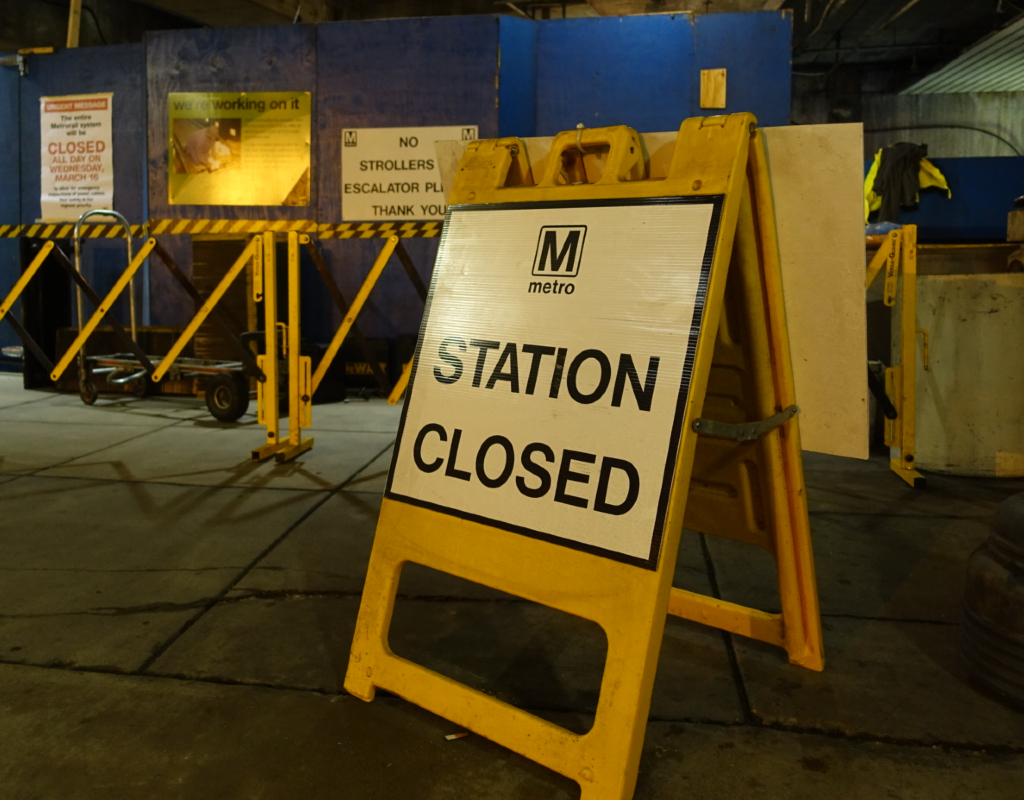 Metro's New Capital Project Plans Will Cause Disruptions Over Next Two Years
Metro announced plans on Monday for the continued revitalization of its station platforms and track systemwide, as the agency nears 45 years of operation.
However, Montgomery County riders shouldn't expect any major disruptions to their commute until fall, 2021. In a statement outlining the upcoming projects, Metro says three stations in the county will be affected: Rockville Station, Shady Grove Station, and Grosvenor-Strathmore Station.
Starting in the fall of 2021, the Rockville station will be closed for several months as crews demolish and rebuild the aging station canopy. In addition, Metro says construction will "necessitate the closure of Shady Grove Station for a portion of the project, because trains may not be able to pass through the active construction site."
Metro will offer a free shuttle bus service for riders affected by these closures.
Weekend riders of the Red Line will also be affected by construction, as Metro plans to do approximately five weekend closures of the Grosvenor-Strathmore Station starting in early 2022. This is due to planned structural rehabilitation of the aerial portions of the system that are just south of the station.
Metro outlines next phases of platform reconstruction, additional capital projects in 2021 and beyond https://t.co/HmSK0hguIL #wmata pic.twitter.com/zy4oBxtIal

— Metro (@wmata) October 5, 2020
These plans come as Metro faces an impending deadline on federal funding, which Metro has desperately needed as ridership slips during the COVID-19 pandemic.
Related Post