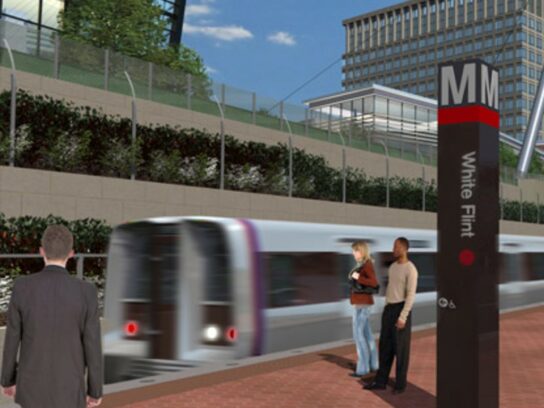 Metro's board of directors is meeting Thursday and is expected to vote on whether to change the name of the White Flint station on Route 355 to North Bethesda.
Without the White Flint Mall as an anchor to the area, members of the community have requested that the station name be changed. Montgomery County agreed with their request and said it would pay $332,000 for new signage.
Metro's Safety and Operations Committee, which is recommending the name change, noted that due to the upcoming next phase of the Silver Line, Metro will be creating new signs and rail map changes anyway.
Washington Metropolitan Area Transit Authority conducted a survey on the name change, and 4,720 people completed it. Results of the survey showed that 51% of respondents thought the name North Bethesda was easy to recall and not confusing with other names.
However, the committee noted that survey respondents did not consider North Bethesda an obvious choice "because it is not currently connected to a sense of place."
Friends of White Flint led the charge to change the station's name.