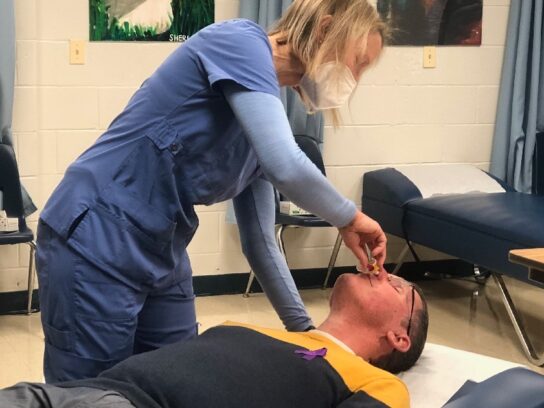 Metro Transit police officers now carry naloxone to reduce deaths caused by opioid overdoses.
There were 43 incidents of overdosing in 2022, an increase from the 27 incidents reported in 2021, according to Washington Metropolitan Area Transit Authority (WMATA).
Active-duty officers and Metro's crisis intervention specialists will carry naloxone, which is also known as Narcan. They are often the first responders following reports of sick riders.
"MTPD officers are committed to keeping our community safe, and this additional tool is already being used to potentially save lives," said Metro Transit Police Chief Michael Anzallo. "Like all medical emergencies, time is of the essence when rendering care to those experiencing overdoses, and officers are now better equipped to quickly help those experiencing a crisis."
WMATA noted that the drug was used on the first day the officers began carrying it.
Metro worked with The h3 Project DC, a non-profit organization that helps vulnerable populations, to train Metro personnel how to use naloxone. They also reviewed the signs and symptoms of an opioid overdose.
This is not the first health-safety measure Metro has introduced recently. The transit firm hired four crisis intervention specialists who are trained in mental health awareness and de-escalation methods. It also has deployed its officers on 30% more patrols across the system and began a campaign to increase awareness for riders to enhance their personal safety.
Metro Transit Police Officers are now equipped with Narcan to prevent opioid overdose deaths. Learn more: https://t.co/oTvRt4j6RP #wmata @MetroTransitPD pic.twitter.com/pfzHJRcfyL

— Metro (@wmata) January 4, 2023
Related post:
MCPS Raises Awareness About Fentanyl With Narcan Demonstration